There's a brand new series of public service announcements (PSA) that are here to help parents and guardians choose the right car seat for the young passengers in their family.
According to the National Highway Traffic Safety Administration (NHTSA), it's not only important to make sure parents and guardians have the right car seat for their children, but to make sure that these seats are used and buckled correctly.
Properly picking out and properly using a child's car seat can help to significantly reduce the risks of injury to children in the event of a car accident Boston or elsewhere.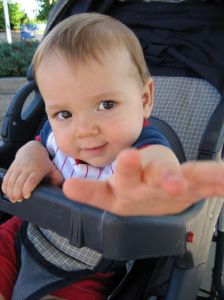 Our Boston child injury attorneys understand that car seat safety recommendations and guidelines are a serious topic among safety officials and should be as important a topic for parents and guardians of those who are under the age of 12. The NHTSA recently teamed up with the Ad Council to promote this lifesaving information.
Properly buckling up children in the vehicle during every car ride is so important. As a matter of fact, the NHTSA estimates that there were nearly 9,000 young lives that have been saved from 1975 to 2008 had child restrain systems been properly utilized.
"Safety is our top priority for everyone on our roadways, and we're calling on parents to do everything they can to protect our most vulnerable passengers," said U.S. Department of Transportation's Secretary Ray LaHood.
The newly-created PSAs being used to spread the word about the importance of child car seats will be airing on the radio, on television, online and in other outdoor advertising mediums. It's called "The Right Seat" and it's helping parents to do just that — chose the right seat. The right seat includes forward-facing, rear-facing and booster seats for smaller, younger passengers. The campaign is targeting parents and caregivers who already have car seats, too. It's helping to make sure they're placing their children in the right seat and to make sure they're buckling them in properly every time.
A Spanish version of this PSA will be released later this year, in May.
Car accidents continue to be the number one cause of death for residents under the age of 12 across the U.S. As a matter of fact, there were more than 4,000 kids under the age of 12 who were killed in car accidents between 2006 and 2010. In addition to these tragic roadway fatalities, another 700,000 kids were injured — a number larger than the entire population of Boston.
According to David Strickland, NHTSA Administrator, properly buckling in these young children is the best way to keep them safe and to save their lives in the event of an accident. Parents are urged to review the NHTSA guidelines and recommendations regarding child seats to make sure they're the safest they can be during every car ride.

If you or your child has been injured or killed in a car accident in Boston, contact Jeffrey Glassman Injury Lawyers to set up a free and confidential appointment to discuss your case. Call 877-617-5333 today!

More Blog Entries:
Children Better Protected in Boston Car Accidents with New Kid Crash Dummy, Boston Car Accident Lawyer Blog, March 9, 2012
Risks of Backover Accidents in Boston and Elsewhere Increase as NHTSA Pulls Backup Camera Proposal, Boston Car Accident Lawyer Blog, March 7, 2012