A head-on collision in Wellesly, about a half hour from Boston, sent eight Babson College students to nearby hospital emergency rooms. At least one of those was a young woman who had to be airlifted to a trauma center for severe head injuries.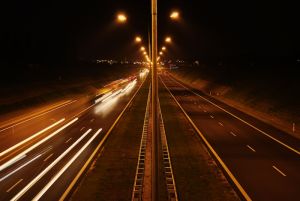 Our Boston car accident lawyers want to extend our support to these young people and their families as they embark on the road to recovery.
With spring break right around the corner, we are likely to see a spike in Boston car accidents involving both college and high school students. Last year, numerous high-profile crashes throughout the country during spring break claimed promising young lives.
In Ohio, three sorority sisters on their way to a spring break destination were killed by a wrong-way driver on the highway. In that case, officials said the girls did nothing wrong whatsoever, and they probably only realized what was happening mere moments before impact.
In Arkansas, one university student died and seven people were injured in a construction zone crash. Five students were in a car on their way to a spring break celebration. The initial accident caused a chain reaction of three other wrecks.
And in Florida, an 85-year-old wrong-way driver slammed into a car-full of Minnesota college students on their way to spring break. The elderly driver was killed and the four students were injured – once critically.
In this most recent crash in Boston, officials say a vehicle with seven occupants drifted off the roadway and collided head-on with a one-occupant vehicle traveling in the opposite direction around 3 a.m. Every single one of those involved was a student at Babson.
Officials said at this point, they don't believe alcohol was a factor. While the cause is still under investigation, it's believed the student driver was navigating a blind turn, perhaps too quickly, when the crash occurred.
One common factor in many of these incidents is the presence of several young people in the vehicle at once. Even in cases where the young driver may not be at fault, one wonders how reaction time is impaired when others in the car present a distraction.
In spring break crashes, you also have young people driving long hours, late into the night and in areas with which they are not familiar. So you have driver distraction, driver fatigue and driver inexperience all playing a potential role here.
Given that many spring break celebrations do involve alcohol, this is a surefire recipe for disaster.
Those gearing up to head out for a spring break celebration next month should keep the following tips in mind as they are planning:
Book your hotel in a central location so you can limit the amount of time you'll need to drive once you actually arrive. That way, if you want to drink, you can be a short distance from where you're staying.
Have your route well-planned before you set out. If you are traveling out-of-state, break the trip up so you aren't pressed to drive while you're fatigued.
Avoid going out alone or traveling at night. Even a short walk could be dangerous if you've been drinking. There is safety in numbers.
Keep your alcohol consumption to a reasonable level. When you go overboard, you are more vulnerable not only to potential roadway hazards, but also to crime. Consider having one person in your group remain sober for the night and alternate nights. That way, you will always have someone in the group who can make smart executive decisions about safety.

If you are injured in a Massachusetts car accident, call Jeffrey Glassman Injury Lawyers at (617) 777-7777.
Additional Resources:
Car crash leaves Babson College students injured, campus stunned, Feb. 1, 2013, By Evan Allen, The Boston Globe
More Blog Entries:
Car Crashes Remain Top Cause of Death According to 2012 Traffic Safety Culture Index, Feb. 5, 2013, Boston Car Accident Lawyer Blog