A teenager from Fall River and a local police officer were both injured in an accident during a recent funeral procession. According to My Fox Boston, officers responded to the three-vehicle accident in Fall River on Route 24. A motorist crashed into the vehicle in front of him, causing a domino effect. Included in these accidents was a motorcycle officer who was working on a motorcade escort in the funeral procession for a fallen firefighter.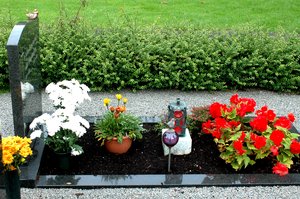 Officials have determined that the traffic was stopped before the accident happened. The 56-year-old motorcycle officer was transported to Charlton Memorial Hospital with possible injuries. The third driver involved was not injured.
Our Fall River injury attorneys understand Massachusetts' state law provides that a funeral procession of up to 10 vehicles has the right to use any public roadway subject to the same regulations and restrictions as "pleasure vehicles" (Mass. Gen. Laws ch. 85 § 14A). However, as a practical matter, funeral processions are often given the right-of-way and may even have police help at intersections and other traffic-conflict points.
Being on your best behavior behind the wheel is always important, but this is especially true when traffic is altered.
In a typical funeral procession, a black sedan (or the "lead car") often leads. This vehicle will display the white funeral flags and will have its hazard lights flashing. These signs are to help to alert nearby motorists that there is a funeral procession in moving traffic. After the sedan is usually the hearse and then vehicles to carry the friends and family members, followed by the vehicles of those attending the procession.
When you encounter a funeral procession, it's important to remember that they have the right-of-way. You want to always be respectful, but you want to be safe, too.
You're going to want to yield. Once the lead car has made its way into traffic — like into an intersection — you want to allow the entire procession to go through before moving. Even if the procession's traffic light is red and yours is green, you should let the procession continue through the intersection until all cars have passed.
You want to keep an eye out for the last vehicle in line. The last vehicle usually has at least 2 flags on it and is flashing its hazard lights. Once it passes by you, go ahead and resume the normal flow of traffic.
It's safer to avoid cutting off a procession. You don't want to honk either. It's unnecessary and it can be rude. When riding along a highway, you don't want to pass a procession unless its in the far left lane.
For the motorists wanting to yield to the procession, they can reduce speed. But if there's room and they want to stop, they must move completely off the road so that other cars can pass by without leaving their lane of traffic.

If you or a loved one has been injured in a traffic accident in the Greater Boston area, contact Jeffrey Glassman Injury Lawyers, LLC for a free consultation. Call (617) 777-7777.
More Blog Entries:
Massachusetts Car Accident Injures 8 College Students, Boston Car Accident Lawyer Blog, February 18, 2013
2012 Traffic Safety Culture Index Takes a Look at Driving Culture & Car Crashes, Boston Car Accident Lawyer Blog, February 15, 2013