It's National Youth Traffic Safety Month and the Governors Highway Safety Association (GHSA) recently announced that four of its members will received grant funding from Ford Driving Skills For Life (Ford DSFL) totaling $80,000. The grant comes in support of a teen driving program developed collaboratively by Ford Motor Company Fund and GHSA.
Highway safety agencies in each of the winning states, Maine, Massachusetts, Missouri and New York, are being awarded $20,000. These states will use the funds to administer teen driving initiatives incorporating the Ford DSFL program.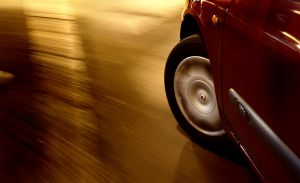 Our Boston car accident lawyers understand that these programs are beneficial to the safety of our roadways and would like to congratulate our very own Highway Safety Division.
GHSA invited its members to apply for the grants earlier this year. The applications were judged by a panel, of GHSA and Ford representatives, and selected winners. The winners will be using the grants to help educate drivers and to help reduce risks of car accidents in Boston and their own states.
Massachusetts plans to put the funds to good use. The state's Executive Office of Public Safety and Security, Highway Safety Division will be hosting an event, which expects nearly 300 attendees, that will offer elements mirroring Ford DSFL. Massachusetts will partner with a driving school to offer activities to young drivers and their parents. These activities will include crash prevention training, driving simulators and stations featuring new driving technology.
Since the programs beginning, in 2003, Ford DSFL has partnered with roughly 40 GHSA members on various teen driving programs and activities to help educate our younger drivers.
"With state budgets continuing to be very tight, this private sector support is absolutely critical. Ford has stepped in and helped states educate teen drivers in an innovative manner," says to GHSA Executive Director Barbara Harsha.
In 2008, there were more than 208 million licensed drivers in the United States in 2008, according to the National Highway Traffic Safety Administration (NHTSA). Drivers between the ages of 15 and 20-years-old made up more than 6 percent, more than 13 million, of the total number of U.S. drivers. Nearly 2,500 of these young drivers were killed in 2009, which illustrates a 15 percent decrease the previous year. In addition, there were nearly 200,000 young drivers injured in motor vehicle accidents in the same year, also a 14 percent decrease from the year before. In Massachusetts, nearly 50 young people were killed because of motor vehicle accidents in 2009.

The Boston injury lawyers at Jeffrey Glassman Injury Lawyers LLC are dedicated to fighting for the rights of victims and their families in Massachusetts. Contact our experienced team if you have been injured in a car accident by calling (617) 777-7777 to set up a free and confidential consultation to discuss your rights.
More Blog Entries:
Proms, graduations bring a high risk for teen car accidents in Massachusetts, Boston Car Accident Attorney Blog, April 24, 2011
Car Choice Largely Affects the Safety of Your Teen Driver in a Boston Car Accident, Boston Car Accident Attorney Blog, April 4, 2011
Teens exceed speed limits causing increased risk in Boston car accidents, Boston Car Accident Attorney Blog, March 13, 2011