A serious trolley accident that happened two years ago left a Salem college student with a fractured back and other injuries and has left her with thousands of dollars in medical bills and an uncertain academic future, according to The Boston Herald.
The Boston trolley accident was caused by a trolley driver who was operating the public vehicle while texting. There have been roughly a dozen plaintiffs injured in the accident to file a suit against the Massachusetts Bay Transportation Authority (MBTA).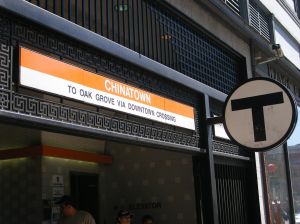 Our Boston car accident attorneys would like to urge residents and visitors to take advantage of public transportation options, but we would also like to reiterate the importance of passenger safety on these rides. It is the responsibility of these transportation companies to provide safe and reliable forms of transportation for our city and to step up when safety standards are not met.
The accident happened back in May of 2008 when the Green Line trolley collided with another train near Government Center. The driver of the vehicle at fault was reportedly texting his girlfriend. The Salem student was thrown from her seat and into a pole, resulting in a smashed temple and a fractured back.
According to the family of the young female passenger, she has suffered chronic back pain, vertigo and attention problems. She is still reportedly attending physical therapy three times a week, seven falls have landed her in the Lawrence hospital's emergency room.
Because of her troubles and injures caused by the accident, the student is currently experiencing dropping grades in school because she experiences trouble focusing, putting her scholarship to Merrimack College in jeopardy.
The accident left a grand total of 68 people with injuries, according to MBTA spokesman Joe Pesaturo.
The text messaging driver of that trolley has been placed on probation and pleaded guilty in December to negligence in operating a common carrier. The T was also faulted for not operating with a system that automatically stops trains if they get too close to one another, according to the National Transportation Safety Board.
The driver of that trolley has a record of driving infractions including three speeding tickets and a surchargeable accident.

The Boston injury lawyers at Jeffrey Glassman Injury Lawyers LLC are dedicated to fighting for the rights of victims and their families in Massachusetts. Contact our experienced team if you have been injured in a trolley accident, MBTA accident or other car-related accident by calling (617) 777-7777 to set up a free and confidential consultation to discuss your rights.