Massachusetts State Police are still investigating a fatal, single-car crash that occurred on Route 195 late last month, claiming the life of a 23-year-old Dartmouth woman, who was pronounced dead at the scene.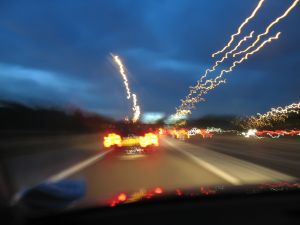 Our Boston car injury lawyers know that while this young lady was not technically a teenager, she died during the same week as 20 others in five other states in one of the deadliest weeks on U.S. roads in recent history.
According to USA Today, the rash of deadly crashes in Ohio, Indiana, Texas, Illinois and North Dakota was a vivid reminder of the fact that motor vehicle crashes remain the No. 1 killer of teenagers in this country. Not only that, but the number of fatal crashes are rising as an improving economy drives up traffic figures.
In every single one of these recent fatalities, the young drivers had at least one passenger in the vehicle – deemed a major risk factor for novice drivers.
This fact highlights two points:
Parents need to get more involved in working to help educate their child and boost their driving skills;
Graduated driver licensing programs, which allow new drivers to gradually ease into their driving privileges, could use a substantial boost.
Here in Massachusetts, we have a three-phase system, which mandates new drivers have to be at least 16 years-old just to get a permit and at least 18 to obtain their full driving privileges.
We also mandate a six-month holding period for learner's permits, a minimum 40 hours of supervised driving practice, restrictions on nighttime driving during the intermediate stage and a ban on cell phone use for drivers under 18 and on texting for all drivers. Additionally, we do restrict passengers younger than 18 from having other under-18 passengers in the vehicle with them for at least the first six months.
In light of the most recent news, it appears we may do well to stretch that latter rule perhaps a bit longer. In fact, non-profit advocacy group SafeRoads4Teens.org asserts that Massachusetts should strengthen the passenger restriction for 17-and-under drivers to prohibit any more than one non-familial passenger under the age of 21 unless an over-21 driver is in the vehicle as well.
A recent study by the Centers for Disease Control and Prevention discovered that drivers in the U.S. tend to talk and text behind the wheel at much higher rates than those in numerous European countries, noting further that parental involvement is critical for teen drivers in terms of modeling good behavior and outlining parent-teen driving agreements.
A spokesman for the Governors Highway Safety Association said tighter laws mean very little unless parents are willing to monitor their own teen's driving habits and behaviors.
Still, the state GDL laws are far from idea. There is some indication that legislators may be enveloped in a false sense of security due to the lower-than-normal accident and fatality rates at the height of the recession. Fewer people had money to be on the roads, so there were fewer crashes. That's changing now with the economic shift.
Among the other crashes throughout the country to happen recently:
Six teens, between the ages of 14 and 19, were killed in Warren, OH when their SUV hit a guard rail and flipped into a pond;
Five teens, between the ages of 15 and 17, died in Dumas, TX when the driver ran a stop sign and collided with a tanker truck loaded with fuel, causing the teens to die at the scene and the driver to suffer severe burns;
Four teens, ages 14 to 17, were killed in a single-car crash in Illinois when their vehicle skidded off a bridge and into a creek;
Three teens, ages 17 and 18, were killed in Indiana earlier this month when two small trucks collided with one another. Three other young people were seriously injured;
Two teens, ages 17 and 18, were killed in North Dakota when they hit an ice patch and collided with an oncoming truck. Another teen was critically injured.
All of this, is of course compounded by the fact that we are fast approaching prom and graduation season, so it will be of dire importance for parents to drive these points home.

If your teen has been killed in a Boston car accident, call Jeffrey Glassman Injury Lawyers for a free and confidential appointment — (617) 777-7777.
Additional Resources:
Rash of fatal teen wrecks puts focus on parents, March 15, 2013, By Larry Copeland, USA Today
More Blog Entries:
Grieving Father Visits Massachusetts to Warn Teens of Distracted Driving Dangers, Feb. 28, 2013, Boston Car Accident Lawyer Blog