An off-duty police offer collided with a Boston fire truck, causing a serious Boston car accident. The Boston Fire Department fire truck was on the way to an accident that had been reported. The big red trick had its lights and siren activated before and during the crash, reports Boston.com. The force from the accident caused the truck to swing around in the intersection, knocking over a traffic light.
Our Boston car accident lawyers urge you to be extra cautious around emergency response vehicles such as police cars, fire trucks and ambulances.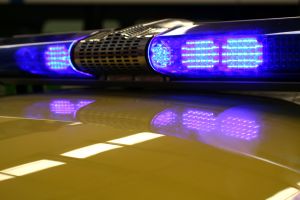 The accident happened around 3:40p.m. when the off-duty cop and the fire truck collided at the intersection of Harvard and Morton streets, according to Steve MacDonald, a spokesman for the fire department. Several lanes were closed as traffic was sent through a detour during rush hour.
The off-duty police offer, on his way to work in his SUV, was hospitalized with serious leg injuries, while the fire truck driver was transported and treated for minor injuries, according to the Boston Herald. It has still not been determined who was at fault. Police are still investigating.
So what do you do when you're involved in an accident with a government vehicle? These vehicles can include city maintenance vehicles, U.S. Postal Service trucks, police cruisers, fire trucks or ambulances. Typically you would file an injury claim against the other driver, but when it's a government vehicle you may want to file against the government entity that owns the vehicle. It is important to contact an experienced attorney if you've been involved in a motor vehicle accident with a government automobile, as often times it will be your word against theirs. It is vital to get proper representation when up against these highly influential agencies.
Emergency response vehicles are the most technologically crammed vehicles on the road, housing sophisticated radios, dashboard computers, cell phones and navigation systems. Hundreds of thousands of drivers – police officers and paramedics – are required to use them, while weaving through traffic, many times at fast speeds, all while the sirens are blaring. As such, they are the most distracted drivers on the road.
As we recently discussed in our Boston Car Accident Lawyer blog, there have been at least a dozen government vehicle accidents in the past 15 months resulting in serious injury in Massachusetts. The noted causes for the accidents have been speeding, impaired driving and erratic driving.
It is important to remember that police officers and other emergency responder vehicles have a lot going on in their cab. And they typically have the right of way. But that does not automatically absolve them of responsibility when a serious or fatal accident occurs.
"You and I, well we just shouldn't use our cellphones and we could probably get away without using our GPS devices just fine. We could just drive," said Andrew Kun, an associate professor at the University of New Hampshire. "Basically, officers have to use the electronic equipment in the car as part of their jobs … while they're driving."

If you have been injured in a car accident in the Boston area, contact Massachusetts Car Accident Attorney Jeffrey S. Glassman for a free and confidential appointment to discuss your rights. Call 877-617-5333.