A parent having to bury a child is one of the most tragic things imaginable. Unfortunately, these things happen on a regular basis, and national safety statistics tell us that car accidents are among the leading causes of teen deaths across the United States.
One such fatal car accident involving a teenage victim occurred in Rockland, Massachusetts, which is around 20 miles south of Boston. According to a recent news article from CBS Boston, victim was killed in a fatal three-car accident.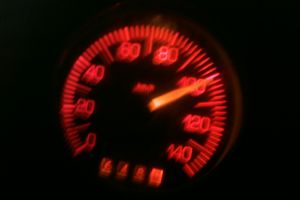 Authorities say they are still investigating the cause of the fatal crash that killed the 17-year-old high school student. The accident occurred just before 3 a.m.
Witness describe how victim's sport utility vehicle collided with two other cars. It is believed at least two of the cars involved in the fatal car accident may have been racing. After colliding with the two other cars, victim's car flipped over and came to rest in an upside-down position. The victim was a member of the high school varsity wrestling team and was well liked by his entire community. His classmates came to scene in tears to mourn the loss of their friend.
As noted, the cause of the accident is still under investigation, and police will use a Massachusetts State Police accident reconstruction team to determine if, in fact, the parties were involved in a street race at the time of the accident.

Boston car accident attorneys have experience dealing with car accidents involving vehicles engaged in a street race. Street racing is not only extremely dangerous, it is also illegal. It is considered reckless operation of a motor vehicle, because those involved are considered to be engaged in conduct that shows a complete disregard for the safety of others on the road and the sidewalks of the Commonwealth.
In a typical car accident lawsuit, plaintiff will proceed under a theory of negligence. Negligence requires proving four elements in Massachusetts. These elements are duty, breach, causation, and damages. Duty is a shorthand used by car accident lawyers to mean a duty of care. This requires defendant, if such a duty is owed, to act as a reasonable and prudent person to prevent foreseeable (predictable) injury or harm to foreseeable plaintiffs and property. In some negligence cases, it is first necessary to establish defendant owed plaintiff a duty of care. In car accident cases, a duty of care towards others on the roads and sidewalks is incorporated into the requirements for obtaining a driver's license in many circumstances.
Once a duty has been established, it is then necessary to prove a breach of this duty of care. When conduct is illegal, such as street racing, there is a presumption the conduct also constitutes a breach of any applicable duty of care.
The next, and most important, question is whether breaching a duty of care actually and proximately caused harm to plaintiff. Basically, it is necessary to prove this accident would not have occurred if defendant were acting in a reasonable and prudent manner.

Call us today at 877-617-5333 to schedule a free and confidential appointment to discuss your case.
More Blog Entries:
Tunnel Accident in Boston Traps Father & Daughter, Boston Car Accident Lawyer Blog, June 19, 2012