A car crash resulting in the death of a child is one of the most traumatic events a family can experience. According to a recent news article from the Boston Globe, a 17-year-old boy was riding in the back seat of a sedan when it was involved in a fatal car accident in Northbridge.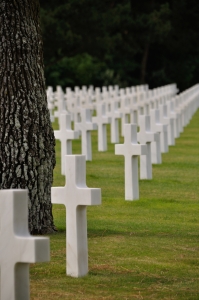 The driver of the sedan slowed down as a school bus was passing the car when a large pickup truck, also driven by a teen, slammed into the rear of the sedan. Witness say EMS first responders quickly arrived on the scene and transported the young victim to UMass Memorial Medical Center, where he died from his injuries sustained in the car accident.
Authorities have not released the name of the allegedly at-fault driver but stated he was being charged with motor vehicle homicide by negligent operation, operating to endanger, and speeding. It is not known whether defendant was also injured in the crash, and police are still investigating the cause of the accident.

Our car accident attorneys in Boston know fatal accidents involve a somewhat different litigation process than non-fatal car accidents in the Commonwealth of Massachusetts. In an accident where victim has been killed, the next of kin (spouse, parents, or children) will be required to first open a probate estate in decedent's name. A probate estate is the process through which a family and Probate Court can assess the value of decedent's estate, determine who heirs are, and determine how the property should be distributed.
Any money obtained from a personal injury settlement or jury verdict following a fatal car accident is technically the property of the estate and not the heirs. For this reason, the lawsuit is filed in the name of decedent's estate with an heir signing all paperwork in the capacity of personal representative of decedent's estate.
Claims filed on behalf of an estate in a deadly car accident case typically involve pain and suffering, lost wages, hospital bills related to the fatal injury, funeral expenses, and other special damages. However, surviving family members may be able to file additional claims in their personal capacities, which may include loss of consortium and negligent or intentional infliction of emotional distress. Of course, if a family member was also injured in the car accident, those claims could also be included in the same lawsuit in many situations.
The probate process may be more complicated when a young victim is the decedent. This is because most young people do not have a will. Normally one parent will be appointed as the personal administrator (executor) of the estate, but other heirs will have the opportunity to challenge this appointment, so it will be important to discuss any family issues with your personal attorney during your initial consultation.
If decedent was married at the time of the deadly car accident and had a surviving spouse, he or she will likely be appointed personal representative and have a greater right to administer the estate than decedent's parents.
If you were involved in a Boston car accident, contact Jeffrey S. Glassman for a free and confidential appointment to discuss your rights. Call (617) 777-7777.
More Blog Entries:
Passengers Have Complaints About High-Risk Driving Behaviors, Boston Car Accident Lawyer Blog, December 10, 2013