A Boston trucking accident seriously injured the driver of a tractor-trailer after his semi rolled over on the I-495 South ramp to I-95 South on Monday afternoon, the Sun Chronicle reported.
Our Massachusetts workers' compensation lawyers and Boston car accident attorneys are frequently called to handle serious and fatal trucking accidents.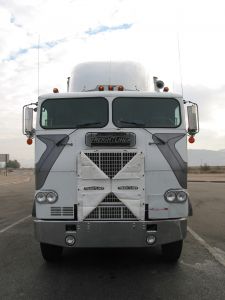 The 45-year-old trucker was flown by helicopter to Brigham and Women's Hospital in Boston. His injuries were described as life-threatening. The ramp has been the scene of numerous truck rollovers in the past. The truck was carrying a load of candles, which did not spill, but the ramp was closed for hours.
Transportation accidents are one of the leading causes of workplace accidents, according to the Bureau of Labor Statistics. Nationwide, more than 40 percent of the fatal work accidents in 2008 were caused by transportation incidents. Such accidents were responsible for 2,130 of the 5,214 fatal on-the-job accidents.
But those at the greatest risk of being seriously or fatally injured in a trucking accident are other motorists on the road. Passenger vehicles do not stand a chance in an accident with a large truck or other commercial vehicle. Nationwide, one out of every nine traffic fatalities involves a large truck, according to the National Highway Traffic Safety Administration.
In 2008, a total of 4,229 motorists were killed and more than 90,000 were injured in accidents with large trucks. Of those, only 677 fatalities and 23,000 injuries occurred to truck occupants. The vast majority of injuries occurred to the occupants of other vehicles or to bicyclists or pedestrians.
Consulting with a Boston auto accident lawyer with the knowledge and experience to handle serious and fatal accidents involving large trucks is critical to protecting your rights and the financial well-being of you and your family. Such cases are often complex and involve multiple victims and accidents claims, in-state and out-of-state trucking companies, drivers and insurance companies, and state and federal trucking regulations.

If you have been injured in a Massachusetts accident, contact Boston Injury Attorney Jeffrey S. Glassman for a free and confidential appointment to discuss your rights. Call 877-617-5333.