Mass Live reports a trooper with the Massachusetts State Police has been seriously injured after being struck from behind by another driver on the Massachusetts Turnpike.
Our Boston car accident attorneys and Massachusetts workers' compensation lawyers reported frequently last year on the dangers faced by troopers and other employees who drive for a living. At least five troopers were seriously injured or killed in car accidents last year. In each of the last two years, about 20 cruisers have been struck by drunk drivers.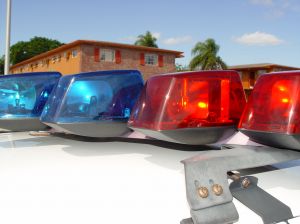 Nearly 40 percent of all work accident are the result of transportation injuries, according to the Bureau of Labor Statistics. Last year, 1,682 workers were killed in transportation accidents. A total of 4,340 were killed in work accidents nationwide.
Trooper Steven Larocco, 39, of the Northampton barracks, had stopped to assist the driver of a Jeep Liberty near exit 8 when his cruiser was struck from behind by a Dodge Avenger. The driver of the Avenger was not injured by his two passengers were also taken to Baystate Medical Center for treatment. The Avenger's driver was cited for having an open container of alcohol in the car and for failure to take care in stopping.
As we reported last month on our Boston Car Accident Lawyer Blog, the state's Move Over law requires that drivers move over and/or slow down for stopped emergency vehicles with activated flashing lights.
Please obey the law and do your part to help get our emergency crews home safe to their families in 2011.
Continue reading