Accidents in which a pedestrian is hit by a motor vehicle are generally very serious and sometimes deadly. While people may take a lot of things for granted when driving or riding in a car, the average vehicle weighs around 2,000 pounds and can do serious damage to a person, even at very slow speeds. The reason for this is because when a vehicle comes in contact with a person, the vehicle doesn't move or "give" in any way. Even at speeds at less than five mph, a car hitting a person can do significant damage and may even be deadly.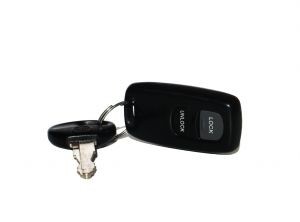 While every accident is different, we normally hear about a person getting hit by a car that is being driven by someone else. However, it is more common that one might think for a person to be run over by his or her own vehicle, if a brake is not properly applied when the driver exits the car, truck, or SUV.
According to a recent news article from WLBZ, a 38-year-old woman from Belmont, Massachusetts was seriously injured when her own SUV ran over her.   The accident occurred at Acadia National Park and resulted in life-threatening injuries. Witnesses to the serious, single-vehicle accident say that the woman got out of the vehicle with her family and were behind it when it starting rolling backwards. At this point, park rangers report the woman got behind the vehicle and tried to stop it somehow, when it knocked her to the ground and ran over her torso, causing severe personal injury.
Park rangers were called to scene of the accident, as was a local ambulance crew. First responders did what they could to stabilize her condition for transport and took her t0 a local airport when a medevac helicopter was able to meet them and transport the car accident victim to a level-one trauma center in Eastern Maine. There has been no report as to what caused the vehicle to roll backward.
As our Boston car accident attorneys can explain, if an accident was due to a defectively designed vehicle, you may have a valid products liability claim against the car manufacturer. If the car was negligently maintained or repaired, you may have a valid claim, depending on who was responsible for the maintenance. Obviously, if you repair your own car or truck, you would not have a case, unless one of the parts you purchased was defective and caused the accident. However, since most people take their vehicle to a dealership or other commercial garage to have routine maintenance or repairs done, negligent maintenance is a possibility.
An example would be where a vehicle owner takes their car to a local tire center and has their tires rotated or to get new tires and the mechanics do not properly secure the wheel before putting the wheel cover or hub cap back on, and this could cause a wheel to fall off. If a wheel falls off when the vehicle is motion, this could obviously cause a serious car accident, and the owner of the vehicle would have had no way to know the lug nuts were loose or missing because of the wheel cover. In a case like this, you might have a valid negligence claim against the tire center following a serious car accident.
Contact Jeffrey S. Glassman for a free and confidential consultation to discuss your rights. Call (617) 777-7777 today.
Additional Resources:
Woman hospitalized after SUV rolls backwards over her, July 28, 2015, WLBZ News
More Blog Entries:
Resolving to be a Better Boston Driver in 2014, Boston Car Accident Lawyer Blog, January 10, 2014