Some traffic accidents involve only property damage, while others involve property damage and personal injury. Normally when we think of property damage resulting from a car accident, we are thinking of damage to other vehicles involved in the crash. However, in some car accidents, it is not only a car that is damaged but also other property, such as streetlights, or local businesses on the side of the road where the traffic crash occurred. According to a recent news article from NECN, a truck flipped over multiple times and crashed into a Salisbury used car dealership, damaging six cars and two boats.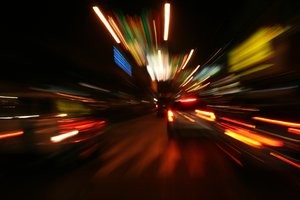 Authorities say the crash occurred on a Friday night around 10 p.m. The truck was driving on Bridge Road when police believe it hit a cinder block at the base of a street light pole, causing the vehicle to flip over and start tumbling toward the dealership.
When the police arrived at the scene, they found the 50-year-old driver injured, though his injuries are not expected to be life threatening.   Authorities allege that the driver was operating his motor vehicle under the influence of intoxicating liquor (OUI). It has also been alleged this was defendant's second offense of operating under the influence. Defendant was also charged with negligent operation of a motor vehicle, two counts of destruction of property over $250, and he was cited with a marked lanes violation.   Following the car accident, first responders transported defendant to a local hospital, where he was treated and released before being taken to the police station for booking and processing.
As our Boston car accident attorneys can explain, if you were injured in a motor vehicle accident in which the alleged at-fault driver was also arrested, the police and prosecutors are likely going to ask you to a make a statement. First, the police will question you at the scene of the accident, and then someone from the local district attorney's office will probably be contacting you to discuss the accident and your injuries. If your accident occurred in Boston, Massachusetts, it will be the Suffolk County District Attorney's Office that will be handling the prosecution of alleged at-fault driver.
Instead of the prosecutor personally calling you, they will likely have a Victim-Witness Advocate (VWA) contact you.   This VWA is not an attorney, but someone who works for the prosecutor and is there to serve as a liaison between the prosecutor and the victim or witnesses. Basically a WVA is there to help a victim through the process of being a witness in a criminal court and telling them they have nothing to worry about. Whether or not that is true depends of the type of crime involved and the situation, but the point to remember is the prosecutor and the VWA are more likely more interested in securing a conviction than they are about your rights in a subsequent civil negligence lawsuit following a serious car accident. For this reason, you should consult with an experienced car accident attorney prior to making any statements to them.
If you are injured in an accident in Massachusetts, call Jeffrey Glassman Injury Lawyers for a free and confidential appointment: (617) 777-7777.
Additional Resources:
Truck Flips Over Multiple Times, Damages 6 Cars, 2 Boats, July 28, 2015, NECN
More Blog Entries:
Why Do Boston Drivers Hit and Run?, July 3, 2014, Boston Car Accident Lawyer Blog