The Massachusetts Department of Transportation (MassDOT) is asking for all residents and visitors in the state to travel safely throughout the remainder of the Christmas and New Year's holidays. There are a number of roadways that are expected to be dangerously congested during the busy travel season. Setting out with a plan will increase your safety on these roadways.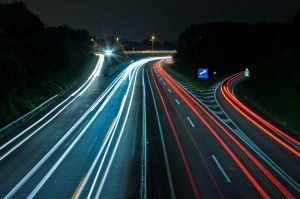 According to MassDOT, Interstate 90 at Exit 9 that connects Interstate 84 to New York and Connecticut typically experiences busy roadways and slow-moving toll plazas. When residents are making this year's holiday travel plans, they are urged to schedule driving times in the early morning or during the evening hours after 8 p.m. This is when roadways are less cluttered with motorists. Crowded roadways increase your risks for serious car accidents in Massachusetts.
Our Massachusetts car accident lawyers understand that the holidays serve as a dangerous time to be on our roadways. We've been discussing these dangers on our blog for the last few weeks. Drivers are urged to take this information to heart and travel safely this season. Risks for car accidents are extremely high and we would like to remind drivers that a little preparation and little responsibility can help to lower these risks for everyone.
We would also like to point out that traffic is also expected to be rather hectic on the Interstate 495 and the Interstate 95 Turnpike interchanges. Also, Interstate 495 and Interstate 93 northbound leading into New Hampshire are expected to be severely crowded and dangerous during popular holiday travel times. Again, travel early in the morning or later in the evening to avoid these dangers.
Motorists are urged to visit the Transportation Department's Traffic and Travel Resources to view current traffic updates, road construction projects, road blocks and other helpful travel resources.
You can also drop by the department's website to visit the state's online traffic camera. MassDOT's traffic cameras are refreshed every 10 seconds to provide you with a fresh view from 90 cameras along roadways throughout the state's highway system.
Travelers are also urged to take advantage of Massachusetts' 511 traffic alert system. This program alerts customers about up-to-date traffic conditions throughout the holiday weekends. All residents have to do is dial 511 from their cellular telephone to get traffic and travel information on Massachusetts roads.
Just like any other major travel holiday period, there will be free coffee for motorists at 18 of MassDOT's service plazas. The coffee is courtesy of Gulf, Burger King and McDonalds, and is available beginning at 10 p.m. today through 5 a.m. on December 26th.
Lastly, all travelers should check out the MBTA Christmas holiday service schedule to make sure the services can meet your needs before setting out. It's sure to be a busy holiday travel season. Plan accordingly and be safe! Happy Holidays!

If you or a loved one has been involved in a car accident in Boston, contact Boston Injury Attorney Jeffrey S. Glassman for a free and confidential appointment to discuss your rights. Call 877-617-5333.
More Blog Entries:
Cell Phone Usage While Driving Would Be Banned Under Proposal to Reduce Risks of Accidents in Massachusetts, Nation, Boston Personal Injury Attorney Blog, December 20, 2011
Hingham Car Accident Allegedly Caused by Driver With 10 License Suspensions, Boston Personal Injury Attorney Blog, December 15, 2011