Memorial Day is always a time when many people hit the road to celebrate the start of the summer season and the end of the school year. Travel is expected to be especially heavy this year, with more people on the road than in 2013.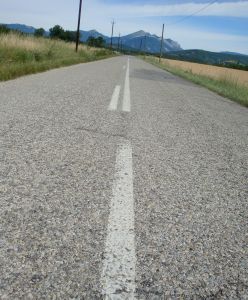 With more drivers out for the holiday weekend, there is an increased risk of collisions. Motorists need to remember best practices for safe driving over the Memorial Day weekend in order to reduce the chances of a motor vehicle accident occurring. If a collision does happen, a Boston car accident attorney should be consulted to provide assistance with a legal claim for damages.

Memorial Day Travel Likely to Increase
AAA's 2014 Memorial Day Travel Forecast estimates that there will be 36.1 million people taking some type of trip this Memorial Day weekend. This is an increase of 1.5 percent from 2013, when there were 35.5 million people who went on road trip vacations over the course of the holiday. If AAA's projections are correct, 2014 will be the highest number of people who drive on a trip during Memorial Day weekend since 2005, and will be the second-highest traveled weekend since 2000.
There are multiple factors that could explain the increase in travel over Memorial Day. One of the biggest is that this winter was unusually cold and harsh. AAA said that dead battery service calls increased almost 12 percent because of the unusually bad weather. With this period of historic cold still fresh in the mind of many Americans, there are a large number of people with cabin fever who want to get out on the road.
An eight percent increase in household net worth in the past year, as well as a 3.4 percent increase in personal income and a two percent increase in real disposable income all help to explain the likely increase in travel as well. AAA is projecting a 3.6 percent increase in consumer spending this year than last, and Consumer Comfort, Consumer Confidence and Consumer Sentiment are all on the upswing. When consumers have more money and feel better about their financial situation, they are much more likely to take a road trip.
Regardless of the reasons for the added number of motorists taking trips, more drivers on the road means a bigger risk for everyone. Drivers need to ensure that they exercise caution when traveling over Memorial Day. Tips to avoid a collision and get safely to your destination include:
Always drive sober and avoid driving drowsy. If you start to get tired on the way to your destination, pull over and get some rest.
Avoid tailgating. The busier the road is and the more densely packed the vehicles are, the greater the risk of a chain reaction collision.
Stay focused on the road. Avoid using a cell phone or electronic device, entering data into the GPS while driving or even becoming overly focused on conversations with passengers.
Leave plenty of time to get to your destination. More travelers means more traffic and you don't want to end up speeding out of fear of being late for your vacation to begin. If you leave yourself ample time, you won't be stressed about traffic or feel the need to go too fast.
By following these simple tips, you can reduce the risk of becoming involved in a motor vehicle collision and you can have a safe and happy Memorial Day weekend.
Contact Jeffrey S. Glassman for a free and confidential consultation to discuss your rights. Call (617) 777-7777 today.


More Blog Entries:


Resolving to be a Better Boston Driver in 2014, Boston Car Accident Lawyer Blog, January 10, 2014