May is Motorcycle Awareness Month as officials kick off the annual campaign to remind motorists about the summer bike season in an effort to reduce Massachusetts motorcycle accidents and serious and fatal motorcycle crashes nationwide.
As we reported last month on our Boston Personal Injury Attorney Blog, spring is a dangerous time for motorcycle accidents as new riders take to the streets and veteran riders hit the road. In Massachusetts, 41 riders were killed in motorcycle accidents in 2008. Nationwide, 5,178 riders died and nearly 100,000 were injured, according to the National Highway Traffic Safety Administration.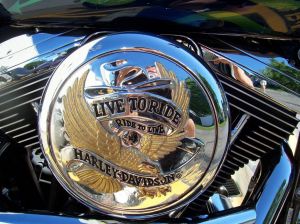 The Boston Globe reported that orange "Motorcycles are Everywhere" bumper stickers have been spotted throughout the Boston area as the weather clears and riding season begins. Last year, poor weather kept many riders off the roads until mid-summer.
"There are more bikes out on the road early this spring," Newburyport motorcycle shop owner Tim Smith told The Globe. The stickers, which also proclaim "Check twice — save a life," were the creation of Bob Doiron, who lived in Somerville when he first started making the stickers in 1982. Doiron was one of the founders of what is now the Massachusetts Motorcycle Association.
The association successfully pushed for a 2002 law that proclaims the last week of March and all of April be dedicated to motorcycle awareness as well as the month of May, which is recognized nationwide. Today the stickers are in the hands of Paul Cote, of Amesbury, who is a spokesperson and advocate for motorcycle rights throughout Massachusetts.
Cote urges cyclists to make sure they are carrying sufficient insurance under Part 3 (bodily injury cased by an uninsured motorist), Part 5 (optional bodily injury to others) and Part 12 (bodily injury cases by an underinsured auto), noting it only costs about $40 to carry an extra $100,000 in coverage.

The Massachusetts Registry of Motor Vehicles reports that a motorcycle accident is most likely to occur:
– When a motorist is making a left turn in front of a motorcycle rider.
– When a motorcycle is riding in a vehicle's blind spot.
– When hazardous road conditions are present, including potholes, railroad tracks, wet leaves or other obstructions.
– In vehicles that have an obstructed line of sight, such as cases where an SUV, delivery van, bus, or large truck is blocking sight of a motorcycle.

Jeffrey Glassman Injury Lawyers fight for the rights of riders who have been seriously injured or kiled in a Massachusetts motorcycle accident. Call today for a free and confidential appointment to discuss your rights. Call 877-617-5333.