A 68-year-old man was recently injured in railroad accident in Medford. It happened after authorities say the man decided to drive his car around a railroad crossing gate. His car was hit by an oncoming Amtrak train.
According to the Boston Globe, the accident happened just after 8:00 a.m. at the West Medford station at High Street. The collision involved the Downeaster that was heading from Portland to Boston. There were more than 60 passengers on the train at the time of the accident. None of them were injured. The accident delayed travel on the Lowell commuter rail. Some trains were canceled.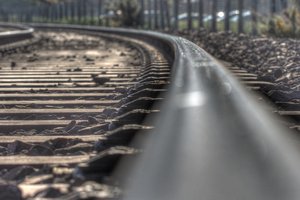 The driver was transported to the hospital and treated for injuries. His car sustained some serious damage in the wreck. Police officers say that he will be ticketed for driving around the railroad crossing gate.
Our Boston car accident attorneys understand that the Department of Transportation's Inspector General estimates that more than 90 percent of all grade crossing accidents are caused by risky driver behavior. The average train is about 7,000 feet long and weighs more than 3,000 tons. Now, when you throw that up against the size and the weight of your everyday passenger vehicle, it's easy to see that we don't stand a chance as motorists.
In 2011, there were more than 11,000 railroad accidents, according to the Federal Railroad Administration Office of Safety Analysis. In these accidents, there were nearly 700 people who were killed and more than 8,000 people injured in these accidents.
Of these accidents, nearly 2,000 of them occurred between vehicular traffic and trains. Nearly 250 people died in these accidents and another 1,000 were injured. Highway-rail incidents represent more than 17 percent of all reported train accidents.

Common causes of train accidents:
-Defective tracks
-Train operator negligence
-Defective train crossing equipment
-Brake malfunctions
-Human factors, like trespassing, drowsy train operators and other dangerous driving behaviors contributed to more than a third of all highway-rail accidents.
-Track defects contributed to more than 34 percent of all train accidents.
General precautions for drivers at railroad crossings:
-Always approach a crossing like there's a train coming. Always be ready to stop.
-Don't rely on sound from the train to alert you that it's approaching. Always be aware of your surroundings.
-Never to cross the tracks unless you're absolutely positive that you can make it all the way across.
-Never shift gears while crossing railroad tracks.
-Remember that there could be more than one train crossing the intersection at the same tie. Be sure the coast is clear, in all directions, before proceeding.
-Be careful of obstructions that may block the view of an approaching train, including vegetation, buildings, standing railcars, other vehicles, etc.
-Be extra careful and slow your speed near tracks in inclement weather.
-When possible, plan your trip to use crossings that are equipped with gates and flashing light warning devices or flashing lights.
Remember that it takes a train much longer to stop than a passenger vehicle. As a matter of fact, it takes a train about a mile to come to a complete stop. That's close to 20 football fields.

If you have been injured in a railroad accident, contact Attorney Jeffrey S. Glassman for a free and confidential consultation to discuss your rights. Call (617) 777-7777.
Additional Resources:

Amtrak train slams into car in Medford; driver to be cited for driving around crossing gate, by Melissa Werthmann, Boston Globe
More Blog Entries:
Young Female Passenger Suffers Life Altering Injuries from Boston Trolley Accident, Boston Car Accident Lawyer Blog, April 30, 2011
Texting Causes $10 Million in Damages and Injures 65 in Boston Subway Accident, Boston Car Accident Lawyer Blog, April 26, 2011