According to a recent news article from WCSH6 News a woman was killed in a three-car accident in Maine. Authorities have stated that they responded to the multi-vehicle car accident that occurred in the early afternoon hours. In addition to the fatality, two other people were injured in the car accident and were taken to separate local hospitals, where their condition was being reported as stable.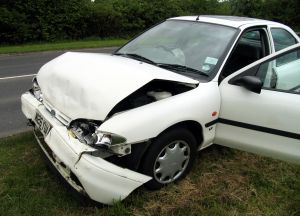 Police has not yet said what caused the accident, but they have said that traffic will be reopened once a vehicle accident investigation has been completed. As our Boston attorneys who regularly represent victims of multi-vehicle accidents understand, the accident scene is often a chaotic place. There are injured people in need of assistance, police, firefighters, EMTs, and tow trucks on the scene. There is likely a line of traffic being backed up, and rubbernecking in the opposite lane because people slow down to see the devastating effects of the car crash.
Despite all of this chaos, there are certain steps you can take that will ultimately help your attorney fight for your right to fair and appropriate financial settlement. One of the most important things is to not move the your vehicle until instructed to do so by police. It is very important that the police are called, so they can document the accident, make a vehicle crash report, and help those involved in exchanging insurance information.
While it is necessary for the police to be there, do not assume the police will get the contact information of any witnesses to the accident. It is very important to try and get the names and addresses of any witnesses. These witnesses will be extremely important when it comes to settlement negotiations or a trial, and it will be very difficult to locate these people if they leave the scene without giving their pertinent information.

Another thing you can do is take as many pictures as possible with your mobile phone, if is it safe to so. Your attorney's investigator will be able to take pictures later, but nothing is more helpful than photographs taken at the time of the car accident. If there are signs of tire tracks on the ground from vehicles trying to stop quickly, those are especially important to capture in photographs, because they will wash away over time.
It is also important to never refuse medical attention or a ride to the hospital offered by EMTs or firefighters on the scene. It is important to document any injuries or pain you may be experiencing. Many car accident victims decide to deal with minor pain rather than going to the hospital. The problem is that in the days following the accident, that minor pain may become far worse and require medical attention. It is better to create a record of your injuries as soon as they occur, rather than waiting until they get worse.
One last point that should be mentioned is that the at-fault driver's insurance company will probably contact you immediately after the accident, sometimes while you are still in the hospital. They will offer to pay your medical bills in exchange for signing a form that releases them from having to pay any additional money for your pain and suffering. You should not speak with the insurance company or sign any documents without first speaking with a car accident attorney in Boston who is looking out for your best interests.
If you are injured in an accident in Boston, call Jeffrey Glassman Injury Lawyers for a free and confidential appointment: (617) 777-7777.
Additional Resources:
Woman killed in Bethel three car accident, September 21, 2014, WCSH6 News
More Blog Entries:
Stotler v. Dep't of Transp.: Sovereign Immunity in Negligence Actions, August 20, 2014, Boston Car Accident Lawyer Blog