The increasing number of low-fare buses in Massachusetts are conjuring up questions about the safety features and regulations of the older, cheaper rides. These discounted bus lines offer cheaper tickets, but could increase the safety risk for passengers or result in a Boston bus accident.
"They discount, some of them, not all of them, but some of them hold back in certain areas. They may not have a full-time fleet mechanic. They may not have a full-time safety person," said transportation consultant Joe Mokrisky said.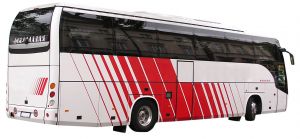 Massachusetts car accident attorneys advise you to check out bus companies before purchasing a ticket. Ask yourself, "Is your safety worth sacrificing to save a few bucks?"
ABC 5 reports that tickets on a low-fare bus company making a trip from Boston to New York will run you about $10 – $15, but the same trip on Amtrack will run you about $70. Is your safety really at risk on those loosely maintained buses?
Worldwide has been the only company to receive one score with an alert status in the last 24 months, according to the Federal Transportation Department. The citation was not vehicle related. The driver was cited for driving fatigued.
Bus drivers for all types of busing companies are typically paid the same, go through the same training sessions, and work under the same schedules. The major difference between the low-fare companies and the companies like Super Luxury Tours and World Wide Travel is the age of their buses. Low-fare companies typically offer rides on older buses.
The low-fare bus options didn't score so well in the 24 month record. Federal Motor Carrier Safety Administration records show the 135 buses in the Northeast, operated by Coach USA, racked up 20 speeding tickets during the same period. Greyhouse Lines Inc. collected about 117.
Whatever the fare, busing companies have an obligation to protect passengers from preventable injuries. When they don't, a company can and should be held responsible.

If you've been victim of a Massachusetts bus accident, contact our Boston injury lawyers at The Law Offices on Jeffrey S. Glassman for a free confidential consultation to discuss your rights. Call 877-617-5333 or contact us through the website.