Motor vehicle accidents are the leading cause of death in young adults ages 15 to 20. In an effort to continue to reduce car accidents among teens, Ford Motor Co. is expanding its program of one-day clinics to 30 high schools in 15 states.
Our Boston personal injury lawyers understand the importance of educating our young drivers about safe driving habits, especially with the increasing popularity of hand-held communication devices.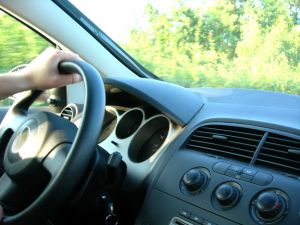 "We know that with the advent of texting, in particular with teens, that that's become a major distraction," says manager of Ford Driving Skills for Life, Jim Graham. "The lack of experience is a key. You take that in conjunction with distracted driving and you've got a recipe for disaster."
The course if offered to students for free, thanks to Ford Motor Company's $35,000 per-clinic donation. The students will be able to learn safe driving techniques from some of the nation's best drivers, professional race car drivers. Each student is taught what it's like to deal with in-car distractions, to drive while legally drunk using intoxicated vision goggles and how to drive in various poor weather conditions.

The course is designed to decrease some of these teen accident statistics provided by NHTSA:
-Approximately 12 percent of those 12 years of age and older reported driving under the influence of alcohol in the last year.
-An estimated 24,000 people were injured in car accidents while using cell phones in 2009.
-Speeding contributed to 31 percent of all fatal crashes.
Students Against Drunk Driving offers you this Communication Guide to help you talk to your child and find and effective way to stress importance of safe driving.

If you or a loved one has been injured in an automobile accident, contact Boston car accident lawyers at The Law Office of Jeffrey S. Glassman for a free and confidential consultation to discuss your rights. Call 877-617-5333 or contact us through the website.