According to a recent report from WHDH Boston, one man died in a fatal car accident in Natick, Massachusetts in Middlesex County just outside of Boston.   Authorities have said three pedestrians were in front of a store when a car came flying toward them and hit them.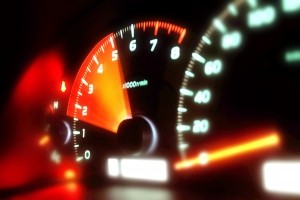 The alleged at-fault driver was an 80-year-old woman in a Buick, of which she apparently lost control before hitting the group of men. Other witnesses to the horrific accident said she was clearly driving above the posted speed limit, which caused the vehicle to lose control, hit a curb, and fly into the air before crashing into the three men.
First responders were called to the scene, and, when they examined the alleged at-fault driver, they found she was very distraught, and they transported her to a local hospital. Police waited to speak with her after she received medical treatment at the hospital, so they are still unsure as to why she lost control of her vehicle.
In addition to the three men she allegedly hit, the woman also managed to hit two buildings and landed in a shopping cart corral. While one man's injuries proved fatal, and there was nothing first responders could do, the two other men were rushed to local level-one trauma centers. One of the two survivors suffered serious personal injury as a result of the Natick car crash and is listed in critical condition. The other man was treated at the hospital, but the extent of his injuries are not yet known as of the time of this article. It should be noted that the alleged at-fault driver has not been charged with any crime in connection with this deadly car accident, and while it is unknown if police will ultimately charge her with any crime, it is likely she will be issued at least one civil moving violation.
On important point to keep in mind is that in a civil negligence action following a serious car accident, it does not generally matter if the alleged at-fault driver (defendant) is also charged with a crime. The reason for that is because there is a different standard in proving a negligence case in the Commonwealth of Massachusetts than that required for a criminal case.   The fact that a defendant is not charged with a crime may also allow you to resolve the case faster, because defendant will not have the right to remain silent, which can cause a delay in the civil case until the criminal matter is concluded with either a guilty plea or jury verdict. It should be noted that for the purpose of a criminal case and the right to remain silent, it doesn't matter if the verdict is guilty or innocent, and, if defendant is acquitted at the criminal trial, this does not mean they will win a civil trial, because there is a different standard of proof required. To find someone guilty, the charges must be proved beyond a reasonable doubt. To find someone liable in a civil case, it is only necessary to prove defendant is more likely than not to have been negligent.
If you are injured in an accident in Massachusetts, call Jeffrey Glassman Injury Lawyers for a free and confidential appointment — (617) 777-7777.
Additional Resources:
1 man dead in Natick parking lot crash, November 24, 2015, 7 News Boston, by Kimberly Bookman
More Blog Entries:
Pedestrian Dragged Hundreds of Feet in Car Crash – Western Massachusetts, June 13, 2015, Boston Car Accident Attorney Blog