Since the end of the Washington Nationals' short post-season run, they have been getting a lot of news coverage this off-season. While much of the news has been related to trades involving big name athletes such as starting pitcher Max Scherzer, there has been much coverage regarding outfielder Jayson Werth and criminal charges against him related to reckless driving.
For those who haven't been following, Werth was arrested in Virginia for driving his racing edition Porsche at 104mph in an area with a posted speed limit of 55mph.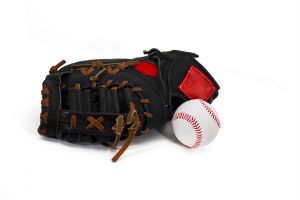 Werth first elected to take his case to trial in a bench trial, where he was found guilty and sentenced to 10 days in jail. The judge said she was gravely concerned about his negligent and dangerous actions in which someone could have been seriously injured, and that was the reason for sending him to jail despite, this being his first offense.
According to the law in that jurisdiction, a defendant who has been convicted of a misdemeanor at a bench trial (judge instead of a jury) can appeal the trial verdict and request a trial by jury. This is what typically happens in cases involving reckless driving in Virginia. Pursuant to local law, Werth, through counsel, immediately appealed his verdict and sentence, and demanded a trial by jury.

Since that time, however, it has been reported Werth need surgery on his rotator cuff to repair damage interfering with his ability to play baseball. Werth underwent surgery at Mayo Clinic, and is in the process of recovering from his operation. At this point, Werth, according to recent report from the Washington Post, has decided to vacate his appeal request and enter a plea of guilty. In exchange for pleading guilty, Werth was sentenced to five days in jail, which he can serve on two weekends instead of a continuous five day period. This was done so jail would not interfere with his rehabilitation from shoulder surgery.
During sentencing, trial judge said this was a very unique sentence being given to Werth in light of his seriously dangerous behavior, and only being ordered because of his need to rehab from shoulder surgery. The Nationals organization issued a statement they were fully apprised of all developments in his criminal reckless driving case, and were pleased he was taking responsibility for his actions the morning of his arrest. Werth has already served one of his weekends, and a fellow inmate just released posted an autograph he claimed to receive from Werth while the two served time together.
As Boston car accident lawyers can explain, reckless driving is as the judge stated, a very serious offense. It is not only illegal, but also negligent. While luckily nobody was injured in connection with Werth's alleged reckless driving, other instances of reckless driving have resulted in serious accidents, where victims are killed or severely injured.
When thinking about how reckless driving is also negligent driving, it is important to consider the legal definition of reckless conduct. In the Commonwealth of Massachusetts, reckless conduct involves acting in a way that shows a willful and wanton disregard for the safety of others.

If you are injured in an accident in Massachusetts, call Jeffrey Glassman Injury Lawyers for a free and confidential appointment — (617) 777-7777.
More Blog Entries
Floyd-Tunnell v. Shelter Mut. Ins. Co. Uninsured Motorist Coverage and Stacking, July 3, 2014, Boston Car Accident Lawyer Blog