Driving isn't the same as it used to be. There are more cars on our roadways, our cars are more advanced, the roads have changed and some of the laws are different now, too. Our Boston car accident attorneys understand that driving skills need to be taught and tested periodically to help to ensure roadway safety for all.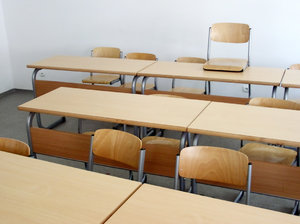 For that reason, drivers over the age of 60 are encouraged to brush up on their driving skills to make sure that they're fully equipped to handle modern-day risks of the road. According to AARP, drivers of this age group should consider enrolling in a driver safety course to brush up on the new rules of the road, how to operate today's cars effectively, defensive driving techniques and how to accommodate and manage age-related changes. Some of these age-related changes can hinder reaction time, hearing, vision, etc. Don't be ashamed. We're all going through it. Let's just make sure that we've conditioned to handle these changes to avoid a potentially fatal car accident in Massachusetts.
What else does a driving course have to offer?:
-How to minimize effects of dangerous blind spots.
-How to travel while maintaining a safe distance from other vehicles.
-The safest and most effective ways to make turns on busy roadways at hectic intersections.
-How new seat belts, anti-lock brakes, air bags and new-model car technologies work.
-How to keep an eye on your own driving skills and the capabilities and skills of the ones you love.
-How medications affect your driving.
-The importance of ditching distractions, including cell phones, smoking, eating and drinking.
Once you've completed the course, you'll have a greater appreciation of techniques to avoid potential accidents. You will be equipped with effective ways to keep you, your passengers and other motorists safe in a variety of driving scenarios.
You can take the AARP Driver Safety Course online by calling 888-AARP-NOW (888-227-7669) to take it in an actual classroom or you can take it online. Upon completion, you could be eligible to get a discount on your auto insurance policy and on roadside assistance plans.
Although the course targets drivers who are 50-years-old and older, drivers of all ages are welcome to join. The course started back in 1979 and has been helping to make drivers safe ever since. You don't need to be an AARP member to take the course and there aren't any tests. To take it in a classroom it's $12 for members and $14 for those who aren't members. To take it online, it's $15.95 for members and $19.95 for everyone else.
Once you complete the course, you'll get a completion certificate that you can hand over to your insurance company to inquire about a safe driver discount. Ultimately, you're better equipped to avoid a potentially fatal accident on our roadways. What could be more rewarding than that?

If you or someone you love has been injured or killed in a car accident in Massachusetts, contact Boston Injury Lawyer Jeffrey S. Glassman. Our firm offers free and confidential appointments to discuss your rights. Call 877-617-5333.
More Blog Entries:
Deadly Weekend for Car Accidents in Massachusetts, Boston Car Accident Lawyer Blog, February 12, 2012
Safe Vehicles Mean Fewer Boston Car Accidents, Boston Car Accident Lawyer Blog, February 5, 2012