New York's Auto Show was another reminder of the importance of safety features in new vehicles. A number of enhanced features and new technology became the focus of the event, as some features are becoming available across the board and not just in expensive vehicles. This demonstrates a consumer more interested in advanced safety features as the industry works to drive down the cost and make the features more available in vehicles across the board.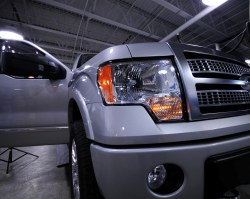 Family models, sport-utility vehicles, and new electrical models are all touting technology designed to reduce the number of accidents and injuries on the road. Our Boston car accident attorneys are committed to protecting the rights of victims and to raising awareness to prevent future accidents and injuries. In addition to providing strategic advocacy in cases involving accidents, we are abreast of new technology and safety trends to promote motor vehicle safety in Massachusetts and nationwide.

Here are some of the new safety features that were spotted by Fox News at the New York International Auto Show:
BSM (Blind Spot Monitor). This safety feature is mounted in a vehicle and gives the driver a quick warning that something is wrong. Drivers and passengers can see a view on the interior screen to detect obstacles in a blind spot.
FCW (Forward-Collision Warning). This is another warning system that detects an impending collision given speeds and oncoming objects or vehicles, and warns the driver, hopefully before it is too late.
LDW (Lane-Departure Warning). Warning systems involving lane-changes are still evolving and involve complex technology that keeps drivers aware of surroundings as they change lanes.
Smart rear view mirror. This product was unveiled by Nissan and improves visibility while driving. When drivers cannot see through the rear, they can get a 50-degree camera view shot from the back of the vehicle. The angle is wider than a normal rear view and gives drivers the ability to see things they otherwise wouldn't be able to see. This is a safety feature that could prevent roll-overs and other tragedies when drivers are backing out of a parking spot or driveway.
Though safety features can help to prevent an accident, negligent drivers and other unforeseeable obstructions or conditions can still cause a dangerous or deadly accident. Drivers should take every necessary precaution to keep their families safe; however, no safety feature is a sure thing. In the event of a collision, an experienced advocate can help you protect your rights.
All of these safety features continue to evolve and are becoming more accessible to the everyday consumer. Seven of the top 10 safety features were produced by American automakers. According to reports, the car models that offer these services have jumped from 84 in 2011 to 170 in 2014, over a 100% percent increase that signals both an upward trend in demand, and potentially lower costs in producing and developing the technology. As many safety advocates have stated, these features should be accessible for all drivers, not just those who can afford luxury vehicles.
If you were involved in an accident, contact Jeffrey S. Glassman for a free and confidential appointment to discuss your rights. Call (617) 777-7777.
More Blog Entries:
Auto Insurance Claims in Massachusetts: You are Not in Good Hands, Boston Car Accident Lawyer Blog, March 13, 2014.

Wearing Headphones Increases the Risk of Accidents, Boston Car Accident Lawyer Blog, March 13, 2014.