The National Transportation Safety Board is investigating a tragic accident that took the lives of 10 victims earlier this month. According to Bloomberg and other accounts, a FedEx truck crashed into a bus transporting more than 40 high school students in Orland, California. This is another tragic incident that draws attention to the danger of charter bus accidents. It also raises the potential for high-stakes claims against FedEx for liability. In addition to potential for wrongful death claims on behalf of those killed in the crash, there are at least 30 other victims who suffered serious injuries in the collision.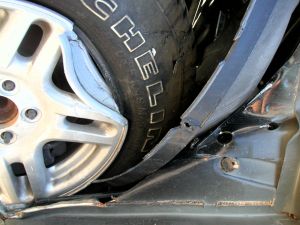 While there are accidents everyday throughout Massachusetts, some crashes will draw national attention. This is a case involving young victims, a complicated accident scenario, and two large trucking companies. It is likely that the case will also result in multiple lawsuits and litigation. Our Boston car accident attorneys are dedicated to protecting the rights of victims who have suffered in a trucking accident. We are also prepared to handle even the most complicated accident claims.

The NTSB is still conducting an investigation of the incident to determine the cause of fire and collision. which should help determine what individuals or entities should be held accountable. According to reports, the bus, operated by Silverado Stages Inc., was chartered by Humboldt State University and was transporting high school students for a visit. While traveling on Interstate 5, the bus was struck by an oncoming FedEx truck that crossed over the center median. The FedEx truck and charter bus burst into flames, killing both of the drivers and 8 passengers in the bus. Students injured in the accident were transferred to six local hospitals.
The accident is being investigated by security and safety teams at FedEx, as well as the California Highway Patrol and the National Transportation Safety Board (NTSB). Initial reports indicated that the FedEx truck was on fire before the collision. Later reports disputed this claim. In a public statement, FedEx was not aware of any flammable cargo or explosion risks. Silverado Stages, the tour bus company also said in a statement that it is helping authorities gather information. The chartered bus trip involved three buses, two from L.A. and another from Fresno. They were taking prospective students to a tour of the university campus. The other two buses made it back to Arcata safely.
This is a tragic accident that has touched the lives of the victims, their loved ones and the community. A thorough investigation can help bring some understanding of the cause, and help to identify responsible parties. Victims and their loved ones may also be entitled to significant compensation for any personal losses, wrongful death, pain and suffering, burns and catastrophic injuries, and long-term care needs. The compounding impact of such a loss will affect these families for life. Sound and competent advocacy can help bring negligent parties to justice and help victims and their families move forward after tragedy.
Contact Jeffrey S. Glassman for a free and confidential appointment to discuss your rights. Call (617) 777-7777.
More Blog Entries:
Boston Bicyclists and the Risk of Road Rage, Boston Car Accident Lawyer Blog, March 25, 2014
Distractions Endangering Teen Drivers More Than Older Motorists, Boston Car Accident Lawyer Blog, January 25, 2014