The National Highway Traffic Safety Administration has announced that it is adding rearview video systems to the list of features recommended in the agency's New Car Assessment Program (NCAP). The addition of rearview cameras is aimed at encouraging car companies to include this technology in more vehicles in order to prevent backover accidents.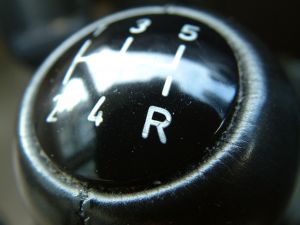 Our Boston car accident attorneys know that backover accidents are a common cause of injury or death, with a Yahoo News article reporting that more than 13,000 kids are hurt in backover crashes annually. While new technologies could help to reduce this number, NHTSA also reminds drivers that there are steps motorists can take to reduce the danger of a backover crash even if their vehicles have not yet embraced the new safety feature.

NHTSA's New Car Assessment Program Encourages Car Companies to Adopt Safety Features
The National Highway Traffic Safety Administration's New Car Assessment Program assigns ratings to consumer vehicles based on crash worthiness, rollover safety and the incorporation of recommended safety features. Cars are given a rating on a scale of one to five and the data is published and made available to consumers. Every new vehicle for sale must also include the NHTSA's rating on its label so that consumers can compare different makes and models.
Many consumers rely on the NHTSA's program in making their buying decisions, which means that car-makers often incorporate technologies and safety features recommended by the NHTSA to improve their rating. Electronic Stability Control, for example, was a recommended Advanced Technology Feature in the past, but has now become standard on all new vehicles.
Electronic stability control is now being replaced with the recommendation for rearview video systems as an advanced safety technology the NHTSA wants to see incorporated. The NHTSA is including rearview systems into its program in two phases. First, the Safercar.gov website will compile a list of video models with rearview systems. The NHTSA will then evaluate vehicles that have rearview video systems to determine if the systems meet the criteria to be recognized on the Safer Car.gov site as having Recommended Advanced Technology Features. To qualify, the rearview image will need to:
Provide visual coverage of a zone behind the car that is 10×20 feet.
Be displayed within two seconds after the driver puts the car in reverse.
Be sufficiently large so the driver can use the information from the video to identify objects and make judgments necessary to avoid a crash.
Rearview cameras join forward collision warning systems and lane departure warning systems as advanced features included in NHTSA's NCAP program and consumers should be on the lookout for this technology in cars they buy.
Preventing Backover Accidents
While technology can help motorists to avoid backover crashes, NHTSA also offers some basic safety tips to help motorists avoid these dangerous collisions even without a rearview camera. NHTSA tips include:
Backing up a car slowly while looking behind to ensure that kids don't dash behind the vehicle.
Rolling down the window when backing out so you can hear what is happening outside the car.
Actively walking around the car and checking the area behind it before backing out to see if there are small children present.
NHTSA warns that while many cars have detection devices and rearview video systems, "they cannot completely take the place of actively walking around your car to make sure children are safely out of the way." As the agency promotes the devices, therefore, it is still important to remember basic common sense safety practices for avoiding collisions.
If you have been injured in a car accident in the Boston area, contact Jeffrey S. Glassman for a free and confidential appointment to discuss your rights. Call (617) 777-7777.
More Blog Entries:
New Feature to Protect Consumers from Recalled Vehicles, Boston Car Accident Lawyer Blog, August 20, 2013