The new model 2012 vehicles will be going through the National Highway Traffic Safety Administration's (NHTSA) 5-star safety rating program soon. Vehicles that have carry-over designs from their 2011 models have already been rated by the administration. The rates for vehicles that have already been through inspections are available on www.safecar.gov. When the new model cars are competed, their ratings will also be added to the website. All drivers are urged to go on this website to check out the new ratings and review vehicle recalls to see if any apply to your vehicles.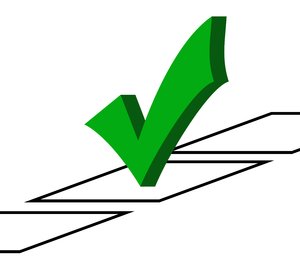 These ratings were revamped last year to make the program more thorough. Cars are now more than ever expected to come equipped with safety features that not only protect passengers in the event of a car accident in Boston, but to prevent them as well. As tests get stricter, vehicles most come with safer and more effective features.
Our Massachusetts car accident attorneys would like to announce that more than 80 percent of all new model 2012 passenger vehicles in the U.S. will be subjected to this testing. More than 90 percent of the vehicles in the 2012 fleet will be put through rollover tests as well. This year there will be nearly 75 new model 2012 vehicles that will be rated. This includes 42 passenger cars, two vans, 22 SUVs and eight pickup trucks. With the new rating system, these vehicles will not only be rated in a number of different feature categories, but will be provided with a single overall rating as well.
"Our 5-star ratings program is a critical resource to help consumers make the best possible decisions about the cars they want to buy," said U.S. Transportation Secretary Ray LaHood.
With more thorough rating systems, car manufacturers must raise the safety features to meet the standards, to receive higher ratings, to sell more cars.
The NHTSA reminds consumers "More Stars. Safer Cars."
With the new rating program, consumers have a better sense of which cars will do a better job at keeping them safer on our roadways. More and more vehicles are coming equipped with "crash avoidance" technologies. These technologies most times include forward-collision warning (FCW) and lane-departure warning (LDW), or both.
Nearly 70 of the new model vehicles come equipped with some type of crash-avoidance technology. Nearly 40 come with both.
For about 30 years, the NHTSA has used its 5-star rating program to help consumers to determine which cars are most likely to keep them safe on our roadways. With every year in which the program advances, vehicles must advance alongside.
You're urged to visit www.safercar.gov if you're looking into purchasing a new car. For those of you who are good with the car you've got, you're still urged to visit the website to read up on any recalls that may affect your family's vehicles.

If you or someone you love has been injured in a car accident in the Boston area, contact Massachusetts Car Accident Attorney Jeffrey S. Glassman for a free and confidential appointment to discuss your rights. Call (617) 777-7777.
More Blog Entries:
New England Trucking Accident Blamed on Faulty Brakes, Boston Personal Injury Attorney Blog, October 12, 2011
Inexperienced Teen Drivers Heading to and from School Facing Risks of Car Accidents in Massachusetts, Boston Personal Injury Attorney Blog, August 29, 2011