The National Highway Traffic Safety Administration is tasked with the important job of passing and enforcing rules and regulations designed to make cars safer. One of the regulations that the NHTSA was specifically told to pass was a new rule requiring rear-view cameras on all vehicles in order to reduce the risk of backover accidents.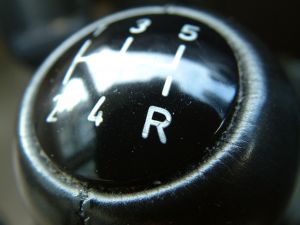 Car accident lawyers in Boston know that around 100 kids aged five and under die each year because of backover crashes. Backover accidents frequently occur when people are leaving driveways or pulling out of parking spaces, and backover accidents can be especially devastating to young children or the elderly. These accidents could be prevented if vehicles were equipped with rear cameras that allow drivers to see what is behind them, and in 2008, congress told the NHTSA to write a rule requiring the installation of rearview cameras.

NHTSA Delays Regulations, Prompting Concern
Despite the fact that the NHTSA could write a rule to save the lives of hundreds of kids each year, the agency has not done so. Instead, there have been multiple delays related to the NHTSA's establishing a rearview camera requirement, and in September of 2013, safety advocates finally grew tired of the wait and filed a lawsuit. The suit was prompted by news that the regulation on rearview cameras, which has been delayed five times, now faces another 18 month delay.
Lawmakers have also become increasingly concerned that the NHTSA isn't doing enough to make people safer and reduce the risk of serious car accident injuries or death. In fact, Auto Blog reports that a senate panel actually was convened to assess what the NHTSA is doing, as some senators are concerned that the agency has become too reactionary and isn't taking a proactive enough stance to pass regulations.
The NHTSA largely created the framework for the safety requirements in vehicles today. After the agency was created in 1966, there were more than 50 regulations passed over the next decade. The requirements that the NHTSA imposed on auto makers in these regulations have had a significant impact on reducing the number of fatal car accidents in the past four decades since cars are now a lot safer.
Now, however, the NHTSA has become very slow to issue regulations, failing to do so even when directly ordered by congress. Pressure from automakers may be one reason why the agency is not doing more to impose new car-safety requirements. There have also been concerns expressed about the cost of safety features, including the new rearview camera requirement that has been proposed.
The slowdown in passing safety rules has led to concern that the NHTSA only recalls vehicles after a danger has arisen rather than trying to reduce risks before something bad happens. When the NHTSA recalls a vehicle, this sets a precedent and policy is thus created. However, this is a very slow process and many people may die from car accidents that could have perhaps been prevented if the agency passed more regulations.
Data has also shown that concerns about cost may be unfounded. A White House Report reviewing NHTSA regulations issued from 2002 to 2012 found that the NHTSA rules imposed an estimated $10.1 billion in annual costs. However, these regulations produced $22.3 billion in annual benefits, which means that the advantages of the NHTSA setting tougher regulations far outweighed the expense. Data like this should be used to encourage the NHTSA to go back to being proactive in passing driver and car safety rules to protect the public.
If you lost a loved one in an accident, contact Jeffrey S. Glassman for a free and confidential appointment to discuss your rights. Call (617) 777-7777.
More Blog Entries:
Early Dark Increases Risks of Traffic Collisions in Massachusetts, Boston Car Accident Lawyer Blog, November 9, 2013