With car accidents a top cause of death among teen drivers, states are continually looking for ways to make young people safer behind the wheel. Massachusetts passed several new requirements that aimed to reduce teen car accident deaths.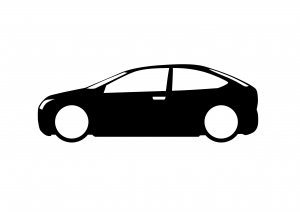 The Massachusetts law, which was passed in 2007, more than tripled the number of hours that teens were required to spend driving under supervision before they could obtain their license. Car accident lawyers in Boston know that teens are now required to drive under their parent's supervision for 40 hours and must drive with an instructor behind the wheel for at least 12 hours (twice as long as the prior requirement). The law also imposed a requirement that parents attend a two-hour seminar in order for a driver under the age of 18 to get his or her license.

Massachusetts Rules Lead to Fewer Teens Driving
When the regulations went into effect in September of 2007, many driving schools doubled the price of standard driving courses to between $600 and $700. The added cost, plus the added time required, has caused many students to think seriously about whether signing up for the classes is something that they want to do.
The law also changed penalties for dangerous drivers, including mandating that a teen who gets a speeding ticket will have his license suspended for 90 days.
Since the law went into effect, teen driving accidents have gone way down in the state of Massachusetts. In 2006, there were 12,673 reported accidents involving teenage drivers. In 2012, on the other hand, there were just 6,400 crashes reported. The Boston Globe also indicated that he number of serious accidents causing permanent injuries or deaths has fallen at an even faster rate than the overall number of accidents.
Looking at this data, it is easy to assume that the added training and stricter penalties can explain the reduction in teen car accidents and teenage driver deaths. However, the actual explanation may be that the law is deterring teens from getting their licenses. Since the law was passed in 2006, the number of 16 and 17 year olds in Massachusetts with a driver's license has plunged by one-fourth. This has translated into fewer teenagers driving, which in turn leads to fewer teen accidents since there are simply less young people behind the wheel.
While it is good news that there are fewer teens dying from auto accidents, the fact that teens are simply waiting to get their license means that there may still be many young people on the roads without a lot of driving experience. Once a young person turns 18, the new regulations related to supervised training no longer apply. Further, a person who gets his license at age 18 is not required to take a driver's education course like a younger teenager is.
Those who simply wait until age 18 to get a license are still within the age group of teen drivers who are at greater risk than adults of dying in a car crash. Unfortunately, if these young people simply wait in order to avoid added training requirements, this could mean that more young adults end up getting their license without the safety benefits that driver's education courses can provide.
If you or a loved one is in an accident, contact Jeffrey S. Glassman for a free and confidential appointment to discuss your rights. Call 888-367-2900.
More Blog Entries:
Tobin Bridge Roadwork Highlights Risks as Winter Approaches, Boston Car Accident Lawyer Blog, November 21, 2013