A new recommendation from the National Transportation Safety Board (NTSB) could put an end to cell phone-using truck drivers.
The NTSB recently recommended this regulation to help prevent trucking accidents in Massachusetts and elsewhere. Both hand-held and hands-free devices would be prohibited, according to CNN.
This isn't the first time that the NTSB has recommended specific drivers to hang up the phone while operating a motor vehicle. The Board previously banned cell phone use by bus drivers and newly-licensed drivers.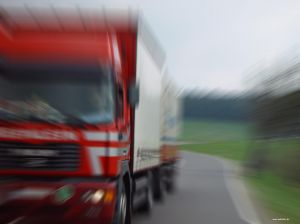 Our Boston truck accident attorneys understand how critical this type of ban is. Too many accidents are being caused by distracted drivers. These accidents can oftentimes lead to fatal results when a large, commercial truck is involved.
In 2010, the Federal Motor Carrier Safety Administration banned truckers from sending or receiving text messages while driving. If a trucker is busted texting at the wheel, they could potentially face a fine of $2,750.
The most recent recommendation banning cell phone use by truckers came after a 45-year-old truck driver in Munfordville, Kentucky caused an accident that killed him and took the lives of 10 others. Officials believe that he was using his cell phone when the accident happened.
After officials investigated the accident, they concluded that the driver had used his cell phone for text messages and calls nearly 70 times while he was driving in the 24-hour period before that accident. Phone records revealed that he made four phone calls just minutes before the fatal accident happened.
The accident happened as the tractor-trailer left the roadway on Interstate 65. It crossed over a 60-foot median, over a cable barrier system and crossed into lanes of oncoming traffic. The truck struck a van that was carrying a dozen people. The driver of the van, nine of its occupants and the truck driver were killed in the collision.
The investigation revealed that the driver had no health problems, the road and weather conditions were fair and there were no mechanical problems with the big rig. Officials believe the distractions caused by his cell phone are to blame for the fatal crash.
According to Deborah Hersman, a safety board chairman, a cell phone ban for truck drivers has the ability to save lives on U.S. roadways.
"When you are at the wheel, driving safely should be your only focus," said Hersman.
These recommendations would apply to all drivers that currently possess a commercial driver's license. This means that all interstate commercial drivers and all in-state drivers that operate under the authority of any similar license would be covered.
According to Boyd Stephenson, American Trucking Association's manager of safety, a great number of trucking companies already have regulations governing the use of cell phones by truck drivers. A complete ban would help to increase the safety of all motorists on our roadways.

If you or someone you love has been involved in a trucking accident in the Greater Boston Area, contact Jeffrey Glassman Injury Lawyers for assistance. Call for a free and confidential consultation at (617) 777-7777.
Additional Resources:
Federal board urges cell phone ban for commercial truckers, by Mike M. Ahlers, CNN
More Blog Entries:
Unsecure Cargo Kills Woman in Massachusetts Trucking Accident, Boston Personal Injury Attorney Blog, August 22, 2011

Data Recorders could reduce risk of Massachusetts trucking accidents, Boston Personal Injury Attorney Blog, February 15, 2011