The driving privileges of an 18-year-old have been revoked while she awaits the trial for an accident in which officials allege that her vehicle struck a pedestrian back in August. The court believes that the restriction is justifiable considering she is such an inexperienced driver.
The young driver is currently facing a charge of grossly negligent operation of a motor vehicle with serious bodily injury resulting, according to WSTP. The pedestrian was left in critical condition and is currently suffering from severe bone and brain injuries.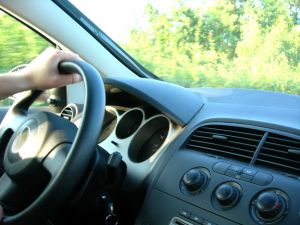 Pedestrians are extremely vulnerable in the event of a car accident in Massachusetts. Motorists are likely to be at fault during these accidents as many are the result of distracted-driving habits. Motorists need to remain aware and cautious behind the wheel, especially in areas like the Greater Boston area that have a large population of on-foot travelers.
Our Boston pedestrian accident attorneys understand that the phone records of the young driver reveal the 18-year-old was having a text message conversation with a friend between the time she left her house in her vehicle and the time she called emergency responders to report the accident. Although the young driver told authorities that she was in fact looking at the roadway and the time of the accident, she also admitted to engaging in a text message conversation simultaneously. A number of recent studies that we've reported about on our blog illustrate the dangers and the increased risks that driver faces for an accident when engaging in distracting behavior behind the wheel.
Court records reveal that the driver had only received her driver's license about six months prior to the accident. The court has ordered her to stay away from the wheel as a condition of her release after her arraignment.
Most recently, the young driver requested permission for restricted driving privileges so that she could get herself to and from work each day and so that she may provide transportation for her disabled mother and younger brother. Her request was denied.
The car-pedestrian accident took place in Vermont, which has a law prohibiting drivers from texting behind the wheel.
The young driver says that she feels terrible about the injuries she has inflicted upon the victim. She says, in her defense, that the accident occurred during the evening hours and the pedestrian was wearing dark-colored clothing. She also states that this was in fact an accident and not a crime.
Current Massachusetts law says that drivers that are under the age of 18 are prohibited from using a cell phone while operating a motor vehicle. Public transit drivers and school bus drivers have also been banned from using a cell phone while driving or they could face a fine of $500.
All drivers, regardless of age, are prohibited from texting while operating a motor vehicle. Drivers who are busted sending messages of surfing the internet while driving will can a fine of $250 for a first offense and $500 for a second offense.

If you, a loved one or a family member has been injured in a pedestrian-car in the Boston area, contact Massachusetts Personal Injury Lawyer Attorney Jeffrey S. Glassman for a free and confidential appointment to discuss your rights. Call (617) 777-7777.
More Blog Entries:

New Study Urges Metro to Areas Seek Transportation Options to Reduce Risks of Elderly Pedestrian Accidents in Boston and Elsewhere, Boston Personal Injury Attorney Blog, August 13, 2011
Young Skateboarder Killed by Hit-and-Run Driver in Massachusetts Car Accident, Boston Personal Injury Attorney Blog, August 12, 2011