With 78-million baby boomers edging closer to 70, when and how to address concerns about elderly driving with loved ones is a topic of conversation most families in the United States struggle to address. But having that conversation can boil down to a matter of saving lives, the Washington Post reports.
Older drivers are at increased risk of a Boston car accident, and loved ones, family and friends are increasingly the last line of defense.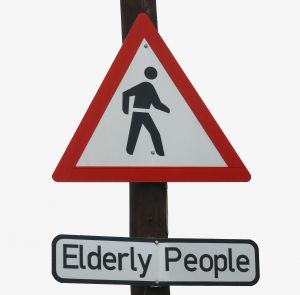 One recent MIT AgeLab survey found that as drivers get older, their confidence in their driving improves as their ability to remain safe behind the wheel declines. In fact, drivers over 75 were twice as likely to say they would continue driving at 90 than their 65-74 year old counterparts.
Unfortunately, perception and reality on this issue diverge. In 2007, the Government Accountability Office found that drivers 75 and older were more likely to be involved in a fatal car accident than any other age group, including teens.
While a handful of nationally-publicized, multiple-fatality car accidents involving older drivers has led to some state-by-state tightening of motor vehicle restrictions and driver's license renewal procedures, the conversation needs to start at home, or with the family physician. And to be effective, hopefully, it must be a carefully crafted discussion. One where respect for the older driver's sense of freedom and control is taken into consideration and thoughtfully navigated.
In the end, of course, whether or not a driver gives up their license is a matter of ability, not age. The question asked should not be: is dad (or mom) too old to drive, but rather, are they able to drive safely and responsibly?
The Boston car accident lawyers at Jeffrey Glassman Injury Lawyers, LLC, have more than 18 years experience handling personal injury and auto accident claims. Our team understands how difficult it can be to deal with the physical, emotional and financial devastation that often accompanies being injured in a Massachusetts car accident.

Talking with an experienced attorney can help you better understand your rights if you have been involved in a serious car crash with an elderly or negligent driver. To schedule a free initial consultation, contact us online or call our offices at (617) 777-7777.