Everyday in cities across America, millions of people rely on public transportation to take them to and from work. In cities like Boston, people ride the "T," because they may not own a car, don't want to pay for parking or realize it may be the fastest way to get where you need to go.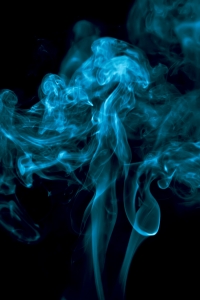 When passengers board the T, they often take for granted the transit authority has taken the steps necessary to get them to work or home safely, and has plans in place to respond in the case of an accident or other emergency.
According to a recent article from Huffington Post, things did not go well for many passengers trapped in a smoke-filled train waiting for emergency responders to arrive and get them off the train and take them to safety.

While the cause of the smoke is still being investigated, it is believed there was an electrical arc caused by the system, which provides the current necessary to operate the train. Following this electrical arc, the train nearest the arc screeched to a complete stop as the tunnel filled with smoke.
At this point, passengers were told to remain on the train until help arrived and get as low as possible to avoid breathing-in the smoke. The problem was help didn't arrive. It was later revealed that firefighters were outside the trapped train waiting for confirmation the third rail (power source for the train) was turned off. It there was still current in the third rail, firefighters could be injured or killed when trying to board the train and victims could be electrocuted as well.
The firefighters tried to call Metro officials on their radios to determine the status of the third rail, but their radios did not work underground. During this delay, which is believed to be around 40 minutes, passengers were becoming seriously ill from smoke inhalation. Some passed out while others shared asthma inhalers they had with them on the train.
By the time emergency workers were able to confirm the train's power source was no longer live, one passenger had died. Other passengers were seriously injured, and many others suffered serous, but non-life-threatening injuries.
MBTA accident attorneys in Boston understand there is often more than one party responsible for an accident such as this. On some occasions, the operator and train crew may be responsible for any injures caused. The fire department or the metro transit authority may be responsible for injuries caused by the accident, or third parties such as the office of unified communications (dispatcher) may also be liable for injuries caused by a delay in rescue.
If you were injured on an accident on the T, one of the best things you can do is to hire an attorney who is familiar with accidents on mass transit systems. Defendants in these types of cases are generally not likely to enter into a quick settlement. These cases may take over a year if the attorney is truly fighting for the best possible recovery for his or her client.
If you are injured in an accident in Boston, call Jeffrey Glassman Injury Lawyers for a free and confidential appointment — (617) 777-7777.
More Blog Entries
Charlton Rollover Accident Kills 1, Injures 2, July 11, 2012, Boston Car Accident Lawyer Blog