Think A-Head!
It's a new school-based brain injury awareness program that's helping to spread the word about the dangers that come with prom season. One of the main dangers face teens nationwide is the risk for drunk driving car accidents in Boston and elsewhere.
That's why the Brain Injury Association of Massachusetts (BIA-MA) launched the Think A-Head injury awareness program, according to Community Advocates.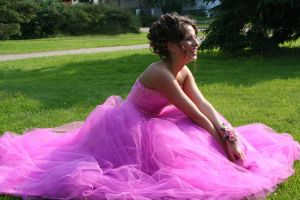 This program is targeting students from 9th through 12th grade. It's aim is to help educate through a 60-minute Prepare for Prom program. The program will offer these young prom-goers with tips on how to plan a safe prom and how to effectively fight peer pressure and to avoid dangerous behaviors.
Our Boston drunk driving car accident lawyers understand that teens not only need to be aware of the risks that are associated with prom, but they need to know the potentially fatal consequences that are associated with the consumption of alcohol and drugs, especially when driving. This is where the program and parents come in. By talking about these dangers, teens will be more equipped to handle them the right and safe way.
"We hope the students take away tactics and strategies they can use during pressure-filled situations to keep themselves and their friends safe," said BJ Williams, BIA-MA's Manager of Prevention Programs.
Parents are also urged to join in on the program. As a matter of fact, there's a course specifically designed for this. In this course, parents will learn how to talk to their teens and offer them tailored tips to help keep teens safe during out-of-school activities where they're likely to face peer pressure. Keeping an open conversation with your teen about the scenarios they're likely to expect will help to prepare them for how to deal with them when they arise.
Car accidents are the number one cause of death for teenagers across the country. Of the drivers who were killed in these kinds of accidents in 2009, about a third of them were under the influence of alcohol behind the wheel. While they're not old enough to drink legally, it doesn't mean they can't get it and that they won't do it.
The Think A-Head program is helping to teach students across the state how to avoid risk-taking behaviors and how to create and adhere to healthy living habits.

BIA-MA's Tips for Teens for a Safe Prom:
-Plan out and discuss prom plans with friends ahead of time.
-Keep parents in the loop. They're there to help.
-Discuss curfews with parents. Everyone should be on the same page.
-Practice saying no to alcohol and drugs before the big night.
-Parents should take inventory of the alcohol in the home.
-Secure alcohol away from teens.
-Known who's driving your kid.
-Stress seat belt usage.
-Don't condone poor choice scenarios by renting a hotel room or offering a place to have a post-prom party.

If you or the teen driver in your family has been injured or killed in a car accident in Massachusetts, contact Boston Injury Lawyer Jeffrey S. Glassman. Our law firm offers free and confidential appointments to discuss the rights of victims and the families of victims. Call 877-617-5333 today.
More Blog Entries:
Kingston Car Accident Keeps Four Students from Class
April 5, 2012