Your new car could eventually come equipped with an alcohol-detection device if the federal government gets its way. This option could be available within the next 10 years if proposed funding goes through, according to KSDK News. These detectors could possibly help reduce the risks of Boston drunk driving accidents.
Our Massachusetts personal injury lawyers recognize the personal liberty arguments that will no doubt be made — but we also understand that many serious and fatal car accidents in Massachusetts are caused by chronic DUI offenders. We first reported on the issue in January on our Boston Car Accident Lawyer Blog.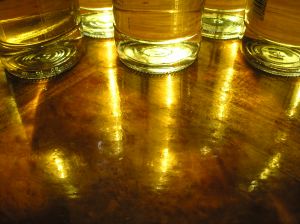 "We've worked on behavior modification for the last 30 years, but we're still killing almost 11,000 Americans a year," said Laura Dean-Mooney, national president of Mothers Against Drunk Driving (MADD). The next best option is the installation of alcohol-detection devices, she believes.
While still in the developmental stages, Driver Alcohol Detection System for Safety (DADSS) will be able to test a driver's blood alcohol content (BAC) through either a touch-based approach or a breath-based approach, reports the National Highway Traffic Safety Administration. The DADSS is a feature designed to keep intoxicated drivers from operating their vehicle if their BAC exceeds the legal limit.
"What we're doing is developing technology that won't interfere with sober drivers, will require virtually no maintenance or upkeep and will have such precision that it only stops a driver when their blood alcohol content is .08 BAC or higher, which is the illegal limit for drunk driving in every state," said Shane Karr. "Now that we have actual prototypes, a tremendous feat in itself, we'll be working to identify the gaps in performance between these prototypes and the precise standards we've identified as true technology requirements. This will point the way forward for the next phase of research."
The NHTSA reports that nearly 11,000 people died in car accidents involving a drunk driver in 2009. This number makes up 32 percent of all fatal crashes.
"Whatever the future holds for these advanced drunk driving prevention technologies, one thing remains clear; no technology can, or should, ever replace a driver's personal responsibility not to drive drunk," the Administrator said.

If you or a loved one has been involved in a drunk driving accident in a Massachusetts, contact our Boston injury lawyers at Jeffrey Glassman Injury Lawyers for a free and confidential consultation to discuss your rights. Call 877-617-5333 or contact us through the website.