A new crop of teens will be hitting the road soon with their very own driver's license, but what are you doing to keep them safe? The Center for Disease Control and Prevention reports that, per mile driven, teens drivers ages 16 and 19 the most at risk for Boston car accidents and car accidents elsewhere in the United States.
Our Boston personal injury lawyers understand how scary it can be to send our teen drivers out on the road to fend for themselves. That's why it is important to send them out there with the proper tools to help them stay safe: safe driving habits and a safe vehicle.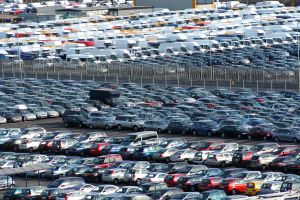 While your teen might have a fast, sporty, fun car, in mind, you probably prefer something that is more economical and safe. Compromise is important here. Parents should sit down with their teen and discuss realistic options. Perhaps a mutual agreement can be reached. The Dover Post recommends discussing what each party wants in a car and then discussing which options are available — this may be the most effective way to find a car that meets both parties requirements. Teens may even be surprised at their parent's ability to pick out a sweet ride.
Allstate recommends that parents stand strong against car dealers when negotiating on a chosen vehicle. Don't get intimidate and don't hesitate to request a lower price. Negotiating sticker prices has become more and more wide spread in recent years.
It is also recommended that parents deal with the highest-ranking person at the dealership. Salesmen on the lower end collect commission on sales and are more likely to try and talk you into buying a car you may not want. Upper managers really can't lose money in sales unless they practically give you the car. They're more likely to be upfront with the details.
Here are some of the most important things to look for when purchasing a car for your teen driver:
-Keep an eye on the tires, especially if you're purchasing a used car for your young driver. Keep the car equipped with tires that provide the best traction. It is important to talk with your teen about how the car will handle in various driving conditions as well.
-Keep an eye on the type of airbags in each car. Make sure you know which ones provide the most safety and which ones are available in the car you may purchase.
-Stability control may be key in keeping your teen safe. The system isn't perfect, but it could help your teen driver manage through a situation they may not have seen coming.
-Check all your options. Do your research before heading out to the dealership. Check out reviews and safety ratings. The NHTSA is a good place to start for general car safety information. Encourage your teen to help with the process. Allow them to feel as if they're picking out the car on their own. This research will help educate your child about vehicle safety, too!

If you have been injured in a car accident in the Boston area, contact the Massachusetts car accident lawyers of Attorney Jeffrey S. Glassman for a free and confidential appointment to discuss your rights. Call 877-617-5333.