According to a recent news article from the Worcester Telegram, a 63-year-old truck driver was sentenced to probation in connection with a fatal truck accident involving a semi tractor-trailer and two pedestrians. The fatal truck accident occurred in Worcester in 2015.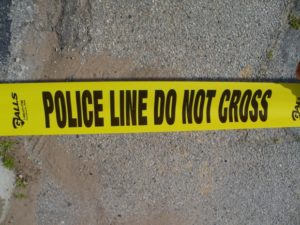 Prosecutors have said defendant was driving an 18-wheeler when he noticed a fire truck behind him with its emergency equipment activated. Defendant immediately pulled over to the right side of the road, as he was legally required to do. However, when the fire truck passed, and he attempted to pull forward, things went horrible wrong, according to court records.Defendant then pulled forward to enter Kelly Square, but he did not have proper side clearance for his trailer and made contact with a stop sign that was mounted on a traffic light post. The traffic light post was knocked loose and landed on or extremely close to a 24-year-old woman who was on the sidewalk. Authorities do not know if the post actually hit her or if it just caused her to lose her balance, but she ended up under the wheels of the trailer and was killed. She was with a friend at the time of the truck accident, and his feet were crushed.
Defendant was charged with vehicular homicide and also negligent driving and cited for a couple of moving violations. In exchange for pleading guilty to the misdemeanor negligent driving charges, the vehicular homicide charge was dismissed. He was sentenced to five years of probation and 100 hours of community service.
As our Boston car accident lawyers can explain, when a defendant is also charged with a crime following a serious or even fatal crash, the criminal case will often take precedence to the court over a civil claim. The primary reason for this is that the accused has certain rights afforded to him or her by the constitution. One of these rights is the right to remain silent, along with the associated privilege against self-incrimination (PASI).
Because a defendant in a criminal matter has a right to remain silent, he or she cannot generally be made to answer discovery in a typical civil case, such as interrogatories, requests for admissions, and the taking of depositions. However, this doesn't mean the insurance company will not settle a case while the criminal case is pending. In many cases, the insurance company will not dispute liability and will engage in settlement negotiations, which often include a review of plaintiff's medical records to value the claim.
A typical personal injury for a car accident can include damages for pain and suffering, lost wages, past medical expenses associated with the accident, future medical expenses and rehabilitation and other types of damages called specials. In a fatal car accident, the claim would involve a wrongful death component in addition to the negligence allegations. This is not a theory of liability, but would allow for additional damages such as funeral expenses. The surviving spouse would also possibly be able to file what is known as a loss of consortium claim.
If you are injured in an accident in Massachusetts, call Jeffrey Glassman Injury Lawyers for a free and confidential appointment — (617) 777-7777.
Additional Resources:
Trucker gets probation in Kelley Square pedestrian death, March 22, 2017, By Gary V. Murray, Worcester Telegram
More Blog Entries:
School in Falmouth Holds Memorial for Student Athletes Killed in Crash, Feb. 12, 2017, Boston Car Accident Lawyer Blog