According to a recent article from NBC News a verbal dispute turned deadly for one pedestrian when it resulted in a fatal five-car accident. The accident occurred on an early Sunday morning.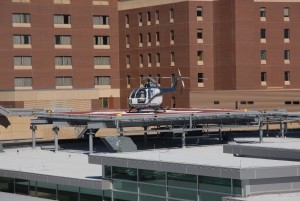 Authorities say a woman got into an argument with a man before the man got in his car and drove away. The woman followed the man, according to police, and hit his car with her vehicle. After she hit his car, he lost control and struck a pedestrian and three other cars. The accident occurred around three in the morning in the Washington Park neighborhood of Chicago.
When first responders arrived on the scene, they found the pedestrian seriously injured. EMTs transported him to a local hospital, where doctors later pronounced him dead. Police placed the female driver under arrest, and officers are questioning the male driver, as well, but no charges have been filed against him.

As our Boston car accident lawyers can explain, there is negligent conduct and then there is reckless conduct. In the Commonwealth of Massachusetts, negligence involves a breach of one's duty of care to act as a reasonable and prudent person to prevent foreseeable harm to persons and property. Failing to pay attention when driving may be considered negligent conduct if it leads to a motor vehicle accident involving personal injury.
Reckless conduct involves far more than mere negligence. Recklessness involves a defendant acting with extreme disregard for the health and safety of another person or group of people. If one engages in dangerous activity that is likely to result in injury to other persons or property, this may be considered reckless. However, it should be noted reckless conduct does not require intent to injure anyone.
For example, if someone threw a rock off a roof deck without looking, this would be a reckless act. One could easily imagine the rock could hit someone walking below, and that person would be seriously injured. One could also imagine how the rock could break a car window, causing hundreds of dollars of property damage. This would be considered a reckless act, because the person who threw the rock acted with an extreme disregard for the safety of others. However, this example is not an intentional act in which someone looked over the roof, saw a person, and intentionally hit the person with a rock, causing serious personal injury.
Not only is there a different legal standard in proving negligence and recklessness, there are different amounts of damages (money) that plaintiffs can demand in a civil car accident lawsuit. In standard car accident lawsuits filed under a theory of negligence, plaintiffs can demand damages as compensation for pain and suffering, medical bills, the cost of physical therapy and rehabilitation, lost wages, and other types of special damages.
However, though the recovery can be significant, damages are limited to compensate plaintiffs for actual losses. In the case of reckless conduct, the law may allow for punitive damages, which can be awarded in addition to standard compensatory damages. In some cases, punitive damages can be three times the actual harm suffered.
If you are injured in an accident in Boston, call Jeffrey Glassman Injury Lawyers for a free and confidential appointment: (617) 777-7777.
Additional Resources:
One Killed in Five-Car Crash Sparked by Domestic Argument", March 21, 2015, NBC Chicago
More Blog Entries:
Estate of Edmund M. Carman v. Tinkes: On Motions for Summary Judgment, August 14, 2014, Boston Car Accident Lawyer Blog