Many in the baseball world are still reeling from the untimely death of Miami Marlins' ace pitcher José Fernández.  Now, there has been another great loss. According to a recent news report from Fox News, Kansas City Royals pitcher Yordano Ventura has been killed in a car accident.  The Dominican native was 25-years-old at the time of his death.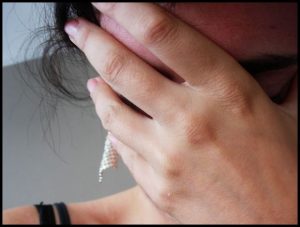 Authorities have said Ventura was driving his Jeep as he was going around a sharp curve and lost control of the vehicle.  The Jeep then flipped over on its side.  As the vehicle rolled over, witnesses say Ventura was ejected from the Jeep and his body slammed into the road surface with a considerable amount of force. First responders were called to the scene, and,when they arrived at the scene of what ultimately became classified as a deadly accident, Ventura was non-responsive.  They attempted to provide medical attention, but he continued to be non-responsive, and there as nothing they could do to help him. Ventura was soon pronounced dead on the scene of the car accident.  Authorities have not said whether or not he was wearing his seat belt at the time of the accident.
As our Boston car accident lawyers have seen in too many cases, in the vast majority of accidents in which a victim is ejected form a vehicle, he or she was probably not wearing his or her seat belt. While it is true that seat belts can result in a specific type of injury to the sternum (breast bone), often referred to as a "buckle fracture," this is nearly always less severe than the injury that is normally caused by being injected from a vehicle.  In fact, vehicle ejections that occur when a vehicle is traveling at any significant level of speed are almost always either deadly or result in very severe injuries, including broken bones, fractures, traumatic brain injury, and internal bleeding.
The way this can affect the victim of a serious car accident who was ejected from a vehicle, is that the defendant, who was the at fault driver, will likely argue that the victim would not have been killed or as badly injured had he or she been wearing a seat belt.  In other words, the defendant is saying that they may have been liable in some way for causing the accident, but it what the plaintiff's own negligence that was responsible for all or at least most of the damages he or she suffered.
This is actually a fairly common situation where the defendant alleges the plaintiff was also negligent.  If the plaintiff was negligent, he or she is said to be contributorily negligent. However, despite that fact it is called contributory negligence, we do not use a contributory negligence system in Massachusetts car accident cases, or any personal injury lawsuit for that matter.  Instead we use what is known as a comparative negligence system. This means that, even if the plaintiff was also negligent, as long as he or she is not more than 50 percent responsible for the accident, then the plaintiff can still recover in a car accident lawsuit.
If you are injured in an accident in Massachusetts, call Jeffrey Glassman Injury Lawyers for a free and confidential appointment — (617) 777-7777.
Additional Resources:
Yordano Ventura, Royals pitcher, dies in car crash, January 22, 2017, Fox 8 News
More Blog Entries:
Boy Survives Internal Decapitation in Car Accident, June 21, 2016, Boston Car Accident Lawyer Blog