According to CNN, Sandy is no longer a hurricane. She's a "post-tropical" superstorm.
Still, she packed quite the punch on the Jersey Shore and the rest of New England on Monday.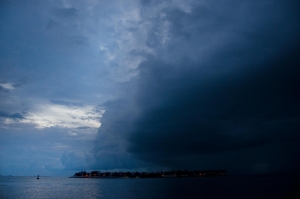 "We knew that this was going to be a very dangerous storm, and the storm has met our expectations," said New York Mayor Michael Bloomberg. "The worst of the weather has come, and city certainly is feeling the impacts."
Now that the storm has come and gone, our Boston personal injury lawyers are here to help you get around safely. Some of the most dangerous driving hazards come with storms, tornadoes, floods and landslides. Here are some importance safety tips from Progressive Insurance to help to make sure that the worst is over and you're safe out there behind the wheel.
After a Storm Driving Tips:
-Make sure that your gas tank is full.
-You always want to keep a first-aid kit and other emergency items in your vehicle, like a flashlight, spare cash, nonperishable food, extra blankets and clothes. if there's no safe place to go, you could wind up spending the night in your vehicle.
-Make sure you travel with a cell phone.
-Be sure that everyone inside of your vehicle is wearing their seat belt. This is especially important in such dangerous driving conditions.
-Be cautious for live wires. You never want to drive over downed power lines, even if you think they're not charged.
-Be cautious of standing water. Avoid driving through, but drive slowly and steadily when water is unavoidable. Remember that the murkiness of water can hide dangers underneath. Not only are you risking your vehicle, but you're also risking your personal safety.
-If your vehicles does get trapped in water, get out of it and make your way to higher ground.
-After traveling through water, depress your brakes repeatedly to help to dry them out before you continue driving.
-Drive with your headlights on. Not only does this help you to see your surroundings, but it helps other motorists to see you as well.
-Remember that as little as a foot of water has the power to carry your vehicle away.
-Make sure you check weather, roadways and traffic reports before heading out. Plan out your trip strategically to avoid dangerous and congested areas.
Sandy left close to 3 million people without power in the Northeast. According to Dave Hennen, meteorologist with CNN, Sandy is probably the strongest storm that's going to make landfall north of the Carolinas, based on pressure readings.

If you or someone you love has been injured or killed in an accident, contact Massachusetts Accident Lawyer Jeffrey S. Glassman for a free and confidential consultation to discuss your rights. Call (617) 777-7777.
More Blog Entries:
Massachusetts Traffic Safety Watch: Counterfeit Airbags Endangering Your Family?, Boston Personal Injury Attorney Blog, October 28, 2012
Pedestrian Seriously Injured in Sadbury Auto Accident, Boston Personal Injury Attorney Blog, October 26, 2012