There are few things worse that a family can experience than the loss of a child.  Unfortunately, according to a recent news article from WMUR 9 ABC, a 6-year-old boy was killed in a fatal car accident in Methuen, Massachusetts.   There were two vehicles involved in this deadly car crash.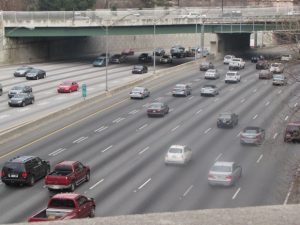 Authorities say the accident occurred around 7 a.m. near the Berkley Street intersection in Methuen.  Authorities also said this was not the first time they have worked a serious accident at this particular intersection, but most of the accidents there do not result in death.While the accident is still under investigation, authorities now believe that the boy and his mother were headed east in a Honda Civic when she allegedly failed to stop at a stop sign.  At this point, after entering the intersection, they were T-boned by another vehicle, and this resulted in serious damage to the Honda Civic.
Immediately following the collision, the Civic started to spin in a violent circle, causing the child to be thrown from the vehicle, where he was then run over by the other vehicle involved in the crash.  First responders were called to the scene, but there was not much they could do help save his life, and he was later pronounced dead at the scene.
One of the questions the police have is whether the young car accident victim was wearing a proper safety harness at the time of the accident.  At this time, investigators do not know if he was able to slip out of the seat belt or if he was not wearing one.  However, police believe they may be able to answer that question as part of the routine autopsy process.  When an autopsy is performed, before the incision is made, pathologists will typically take a series of x-rays.  This will likely show fractures and micro fractures in the chest bones such as the sternum that are consistent with a seat belt injury.
While a seatbelt is very important and saves a lot of lives, it often can result in what are known as buckle fractures.  It is true that buckle fractures can be painful and take a long time to heal, but the alternative is being thrown from a vehicle or slamming into the window of hard dashboard materials.  It should also be noted that a properly fitted seatbelt will almost always prevent vehicle ejections that are often fatal.
As is the case with all fatal car accidents in Massachusetts, the state police accident investigation team will be assisting local police in determining not only the cause of the accident, but also how the boy could be ejected from the vehicle.  It should be noted that the driver of this vehicle has not been charged with any crime as of this time and has not been accused of any negligence.  That state has also not been accused of any negligence with respect to potential notice of a dangerous intersection as of this time.
If you are injured in an accident in Massachusetts, call Jeffrey Glassman Injury Lawyers for a free and confidential appointment — (617) 777-7777.
Additional Resources:
Massachusetts boy, 6, ejected from car, killed in crash, July 23, 2016, WMUR, By News Desk
More Blog Entries:
Car Accident Lawsuit Victim Awarded $800k in Judgement Against City for Worker Negligence, June 29, 2016, Boston Car Accident Lawyer Blog