The United Stated experienced reported 34,700 fatal vehicle accidents last year, according to the National Safety Council. This number shows a 3 percent decrease from the previous year and a fatality decrease for the fourth year in a row. Previous motor vehicle fatality trends credit the recession to the decreased number. Unfortunately, the fourth-quarter of 2010, as we started to climb out of the recession, the number of fatal car accident began to increase.
Our Boston car accident attorneys urge motorists to be prepared for more traffic and a greater risk of car accidents in Massachusetts as the economy recovers.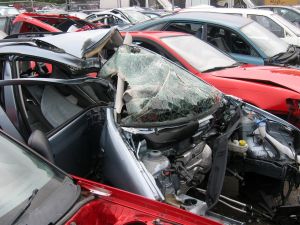 "As encouraging as it is to see fatalities decreasing on our nation's roads, the 2010 rate of decrease is less than a third of the previous year's decrease," said Janet Froetscher, president and CEO of the National Safety Council. "We must remain vigilant in addressing roadway safety issues where the greatest impact can be made, such as distracted and teen driving. As miles traveled start to rise again from recession lows, we want to ensure the continuance of this downward trend."
The National Highway Traffic Safety Administration (NHTSA) reports that more than 10 million vehicles were involved in police-reported accidents in 2008. Passenger vehicles made up 94 percent of those involved in accidents.
The NSC also reports that motor vehicle injuries, deaths and property damage cost $236.6 in 2010, also a 3 percent decrease from 2009. This total cost includes medical expenses, wage and productivity losses, administrative expenses, property damage and employer costs.
In Massachusetts, nearly 230 vehicles were involved in fatal accidents in 2008, claiming the lives of roughly 170 motor-vehicle occupants. Percent decreases in fatal accidents are slightly higher than the national average sitting at about 5 percent each year.

If you've been victim of a Massachusetts car accident, contact the Boston injury lawyers at Jeffrey Glassman Injury Lawyers for a free and confidential consultation to discuss your rights. Call 877-617-5333 or contact us through the website.