The fight to keep our teens safe from car accidents as they head back to school continues to make news. Teen drivers are now required to follow more driving rules than ever before. All of these new regulations aim to reduce their risks of car accidents in Massachusetts and elsewhere. Unfortunately, car accidents continue to be the leading cause of death for teens.
A number of state Department of Motor Vehicles (DMV) across the country are enacting more strict rules on teen drivers. Connecticut for example, recently released a report on The Effectiveness of Connecticut's Teen Driving Laws. Most of these laws were enacted back in 2008 after a number of fatal teen accidents occurred in 2007. The state experienced a near 30 percent decrease in the number of fatal accidents involving 16- and 17-year-old drivers after the new laws were passed.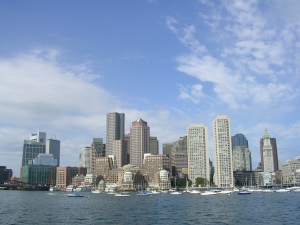 Our Boston car accident attorneys understand that teen drivers are most at risk for an accident on our roadways simply because of their inexperience behind the wheel. To help teach our newly-licensed drivers safe and effective driving habits, the state of Massachusetts currently operates with a graduated Graduated Driver Licensing (GDL) program.
The Connecticut report illustrates that even though the state's teen population has remained steady, the number of traffic accident fatalities has, in fact, decreased after enacting the new laws. One of the most influential laws, the DMV believes, prohibits the young drivers from operating a motor vehicle between 11:00 p.m. and 5:00 a.m., unless driving to work or to school or for a medical or a religious reason.
"Overall, it appears that the restrictions placed on teen drivers in 2008 have been beneficial in limiting the amount of driving incidents involving police contact, such as traffic stops and accident investigations," said Wilton Police Lt. Donald Wakeman.
-Learner's permit: Drivers must be at least 16-years-old for this license. It must be obtained for at least six months before advancing. A driver is required to complete 30 hours of classroom instruction, 6 to 8 hours of behind-the-wheel training, 4 to 6 hours as an observer to another student driver and 12 hours of supervised driving.
-Junior operator's license: A driver with this license must be at least 16.5-years-old. This license does not allow drivers to operate a motor vehicle between the hours of 12:00 a.m. and 5:00AM unless accompanied by a parent or a guardian. Drivers are also prohibited from driving with passengers for the first six months unless they're supervised by a licensed driver that is at least 21-years-old.
-Full license: After completing the first 2 steps, a driver is eligible for a full unrestricted license at the age of 18.
According to the National Highway Traffic Safety Administration, there were more than 2,300 drivers aged 15- to 20-years-old that were killed in motor-vehicle accidents in the U.S. in 2009. More than 195,000 of these young drivers were injured as well. These drivers aren't just a threat to themselves. They're also threatening other motorists on our roadways. In 2009, more than 5,100 of these young drivers were involved in fatal accidents on our roadways.
These fatality rates can be decreased with proper teen-driver education and with the help of parents and educators. It is important to get involved in your teen's driving experience. Discuss the risks, the responsibility and the dangers of a driver's license. Parents may be among the most influential people in their teen driver's driving habits.

If you or a loved one has been involved in a car accident in Massachusetts, contact the car accident lawyers at Jeffrey Glassman Injury Lawyers for a free and confidential consultation to discuss your rights. Call 877-617-5333.
Additional Resources:

More teen driving restrictions lead to fewer auto accidents, by Kaitlin Bradshaw and Jeannette Ross, Wilton Bulletin
More Blog Entries:
Inexperienced Teen Drivers Heading to and from School Facing Risks of Car Accidents in Massachusetts, Boston Personal Injury Attorney Blog, August 29, 2011
Massachusetts Car Accidents Cost Big Bucks in Medical Costs and Lost Work Days, Boston Personal Injury Attorney Blog, August 19, 2011