A motorcyclist from Quincy was recently injured when an SUV slammed into him. According to the Herald-Whig, the accident happened just before 9:00 p.m. on Locust and 24th. It happened as the SUV was heading north, when it attempted to make a left turn and slammed into the motorcyclist. The SUV driver was ticketed for failure to yield-left turn.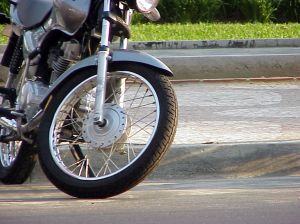 The motorcyclist was transported to Blessing Hospital and treated for "serious" injuries, according to accident reports. The other driver was not injured in the collision.
Our Quincy motorcycle accident lawyers understand that there were close to 50 motorcyclists killed in the state of Massachusetts in 2011. According to the National Highway Traffic Safety Administration (NHTSA), these types of accidents are actually on the rise. From 2010 to 2011, we saw a 2 percent increase in the number of motorcyclist fatalities nationwide.
It's important that you know what you're doing and you know what dangers to look for when you're out there riding on two wheels. According to the Massachusetts Registry of Motor Vehicles, a junior operator under the age of 18 must complete the Massachusetts Rider Education Program (MREP) to get a Class M (motorcycle) license or endorsement.
The truth of the matter is that passenger-car drivers, not motorcyclists, are responsible for close to 70 percent of car-motorcycle crashes. Oftentimes, drivers don't see the motorcyclist until it's too late to avoid an accident.
When motorcycle accidents are likely to happen:
-When drivers make left-hand turns in front of motorcyclists.
-When motorcyclists ride in the blind spots of a vehicle.
-When there are dangerous road conditions, including railroad tracks, wet pavement and even potholes.
-When there is an obstructed line of sight.
As you can see, passenger car drivers are largely responsible for these accidents. If you're the driver of a passenger vehicle, it's important that you keep an eye out for these vulnerable travelers. Remember: Check twice, save a life. It's a good idea to anticipate a rider's maneuvers out there. Never drive too close to them as sometimes they are forced maneuver within their lane to avoid road debris. Never share lanes!
With your safe driving habits, we can all do our part in working to make the roads safer for everyone — especially the more vulnerable motorcyclists.
While we continue to remind all motorists are reminded to safely "share the road" with motorcycles and to be extra alert to help keep motorcyclists safe. Motorcyclists are reminded to make themselves visible to other motorists.
As a motorcyclist, there are a few key messages that you should live by:
-Make sure you're properly trained and licensed.
-Always wear your protective gear.
-Never ride under the influence of drugs or alcohol.
-Never exceed your riding skills.
-Be a lifelong learner by taking refresher rider courses.
-Make sure other drivers can see you. Don't ride in blind spots and always use your headlights.
-Brake smart. Use both brakes at the same time, slow and steady.

The Massachusetts motorcycle accident attorneys at Jeffrey Glassman Injury Lawyers, LLC represent the injured. Call (617) 777-7777 to set up a free initial consultation to discuss your rights.
More Blog Entries:
Motorcycle Accident on Mass Ave. Kills One, Boston Personal Injury Attorney Blog, June 24, 2012
Fatal Motorcycle Accidents in Boston and Elsewhere Up After Nationwide Auto Accident Decrease, Boston Personal Injury Attorney Blog, May 31, 2012