T-bone accidents occur all the time and they can result in some of the most severe damage in any type of car accident.  A T-bone accident involves the front-end of one car colliding with the plaintiff's car on the side where the doors are located.  A Boston T-bone car accident can  involve the driver's side or the passenger side of the vehicle.  The reason they are potentially so dangerous or even deadly is because the side of a vehicle offers much less protection than the front or rear of a vehicle. Fortunately, modern cars do have one or more airbags located on the vehicle to protect from side impacts, but while they do help, they are not perfect and plaintiffs are still severely injured.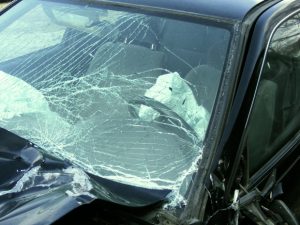 The Insurance Institute for Highway Safety Highway Loss Data Institute (IIHSHLDI) has been keeping statistics for years and has determined that improvements designed to reduce front-impact damage have been far more successful than efforts to reduce the number of serious injuries in side-impact car accidents. To make matters worse, as the size of SUVs and Pickup trucks have increased over the years, especially with the use of lift-kits, the point of impact on the front end of a typical defendant's car is much higher than in decades past so this has also increased the number of T-bone car crashes with serious or fatal injuries that occur in the Greater Boston area. A Recent T-Bone Car Wreck in the Greater Boston Area
According to a recent news article from The Boston Herald, a local sports radio host who covers the New England Patriots was involved in a serious T-bone car crash while on his way to the stadium to cover a playoff game between the Patriots and the Tennessee Titans.  Authorities say Mark Bertrand, better known as "Beetle" was driving to Gillette Stadium in Foxboro, Massachusetts on the same road he regularly takes.
When he was driving, another driver allegedly exited a parking lot in a perpendicular manner to the road on which Bertrand was traveling and ran into the side of his car.  This is what we call a T-bone crash.  When the car made impact with Bertrand's vehicle, he said he could only remember seeing it for a brief instant before his car was pushed sideways and then rolled over in a violent manner. When the car finally came to a complete stop, it was resting on its side.  First responders and bystanders immediately arrived on the scene.  The first-responders were present as they normally are on game days near the stadium.  Firefighters used a rescue tool known as the Jaws of Life to cut away the mangled passenger compartment and extract the victim from his vehicle.
Fortunately, for Bertrand, while he was injured in the Boston area car wreck, his injuries were not considered severe or life-threatening.  It should be noted that there have been no formal accusations of negligence in connection with this T-bone injury and no criminal charges been filed.
Use of Seat Belts as a Form of Comparative Negligence
One of the main factors that affects the severity of personal injuries in a rollover crash is whether occupants wore properly-fastened seat belts. As our Boston car accident lawyers can explain, this is because most serious of fatal injuries in rollover crashes involve an occupant being ejected from the vehicle. The National Highway Traffic Safety Administration (NHTSA) tracks the number of vehicle ejections that result in fatalities, with a distinction for both driver and passengers as victims.  The number of vehicle occupants who were not wearing a seat-belt account for a significant percentage of those ejected from vehicles. On average, nearly 45 percent of car accident victims who are ejected from a vehicle following a serious crash were not wearing a seat belt.  This includes those who are partially ejected and those who are completely ejected from the vehicle.
The challenge in a Boston personal injury lawsuit involving a car crash with an ejection is that if the plaintiff was not wearing a properly-fastened seat belt, the defendant could argue that the plaintiff was also at-fault in the accident.  This seat belt defense is a form of comparative negligence. This is when plaintiff was partially to blame for his or her injuries. Mass. Gen. Law c. 90, s.13A requires seat belts, with few exceptions. However, it does not indicate that failure to wear a seat belt can be used as evidence against a plaintiff in a civil action. In the 1992 Supreme Judicial Court case of Shahzade v. C.J. Mabardy Inc., defendant argued plaintiff's lack of seat belt usage was not comparative negligence, but rather a causal factor in plaintiff's injuries. The court, however, refused to allow this defense, arguing there was no expert witness or other evidence that established a causal connection. The court ruled the jury would have been left to speculate.
The issue isn't entirely settled, though courts in Massachusetts have shown reluctance to allow this defense.
Comparative Negligence in Boston Car Accident Lawsuits Involving Seat Belt Issues 
Under the law in Massachusetts as found in Chapter 231, Section 85 of the Massachusetts General Laws (M.G.L.), the courts use what is known as a modified comparative negligence system.
This means in any injury case – including t-bone crashes – a judge or jury will look at the negligence of both parties and decide just how negligent each party was and they will do this using a percentage figure. If the fact finder determines the plaintiff was more negligent than the defendant, this would be a complete bar to recovery.  However, if the plaintiff was slightly less negligent than the defendant, even in cases where the plaintiff was 49 percent negligent and the defendant was 51 percent, it would allow the plaintiff to recover.
This would still allow for recovery but, it would not be an advantageous position to be in since the total amount of recovery in a personal injury lawsuit with comparative negligence is reduced by the amount of negligence attributed to the plaintiff.  This is why a plaintiff should hire an experienced trial attorney who can work to show that the defendant was significantly more liable to increase the chance of a larger damages award.
If you are injured in an accident in Massachusetts, call Jeffrey Glassman Injury Lawyers for a free and confidential appointment — (617) 777-7777.
Additional Resources:
Sports radio host Bertrand 'OK' after truck rollover, January 15, 2018, By Laurel J. Sweet, Boston Herald
More Blog Entries:
Filing a Boston Truck Accident Lawsuit, Sept. 28, 2017, Boston Car Accident Lawyer Blog