Each year car accidents many car accidents in Boston result in serious personal injury, but some result in death.  Unfortunately, the numbers are getting worse instead of better as the Boston Globe reported the number of traffic deaths has risen nearly 50 percent in recent years.  When a victim dies in a car accident, as opposed to only suffering injuries, decedent is still the plaintiff, but the case is filed in the name of decedent's estate, and a representative of plaintiff stands in for the decedent when it comes to settlement negotiations or going to court should the case fail to settle.
The Need for a Probate Estate in a Boston Wrongful Death Car Crash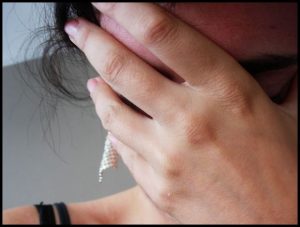 These cases will be filed with the name of the decedent's estate on the caption as well as name of the estate's representative.  This representative is ultimately chosen by the Family and Probate court in Suffolk County, but the decedent, through a last will and testament may have a say in the matter posthumously. In the event decedent died with a valid last will and testament, this instrument will declare who he or she had selected as the personal representative of his or her probate estate. If it is clear, and this person is willing and able to accept  responsibility, courts generally honor a decedent's request. Hopefully, a lawyer prepared decedent's will because when people attempt to use so-called online legal help services, things can get very messy and lead to a lot of problems between family members.
As our Boston car accident lawyers can explain, the representative of the estate may need a lawyer to assist in probate if there are a lot of debts and/or assets, and if so, it cannot necessarily be the same lawyer as representing the family in the car accident lawsuit for a variety of ethical reasons you can discuss during your free-initial consultation with your experienced Boston car accident lawyer.  However, your car accident lawyer can certainly recommend an attorney who, while they will represent the estate independently,  has handled cases involving decedents who were killed in car accidents, which were not decedent's fault.
If there is not a will, decedent is said to have died intestate and a court will appoint a personal representative.  This is typically a spouse, adult child, or a parent of decedent and it is controlled by Chapter 190B of the Massachusetts General Laws (M.G.L.).
Who is Paid Damages Following a Fatal Boston Car Accident Depends on the Estate
This is important because while the estate is technically entitled to any proceeds of the lawsuit, the money will eventually go to the heirs or divisees of decedent once the probate matter is close. This means the family will ultimately get the money in the event of a settlement or Boston wrongful death lawsuit verdict, once debts of the estate are paid, but there is always a possibility of some contention between family members as is often the case when a family member dies. This is unfortunate, but not at all uncommon.
If decedent had a will, the assets of the estate, including proceeds for a wrongful death lawsuit verdict or settlement will be paid according to decedent's directives laid out in his or her will.  If they do not have a will, and thus die intestate, money will be distributed according to the laws of intestate succession, but typically involves the surviving spouse and any children. If a decedent died without a spouse or children, money will typically go to living parents, and eventually other relatives if parents are not living. This is all fairly complex and your attorney can explain what is known as a table of consanguinity to determine how assets of the estate will be divided in your actual case should you be successful.
Once a probate estate has been opened, a personal representative will formally engage an experienced Boston car accident lawyer to represent decedent's estate.  We say formally because family members generally speak with a lawyer before opening an estate as they are not typically familiar with all of the legal requirements.
At this point, plaintiff's attorney will typically send a letter of representation to an at-fault driver's car insurance company and begin the process.  This will involve conducting a thorough investigation and preparing a detailed demand letter to establish all damages sustained by plaintiff in a Boston car crash.  This can include damage for pain and suffering experienced by decedent prior to his or her death even if he or she died on the scene of the fatal accident.  There can also be claims for reasonable burial expenses, medical bills associated with the fatal injury, money for lost wages, as decedent can no longer work and provide for his or her family as well as other special damages. There may also be claims brought directly by the surviving spouse in some cases and these claims are known as loss of consortium claims.
An Example of a Recent Fatal Car Crash in Greater Boston Area
According to a recent news article from the Boston Globe, a 31-year-old victim was killed in a Tyngsborough car crash.  Authorities have said this accident occurred on a Sunday afternoon in Middlesex County just outside of Boston.  Police are still investigating the cause of this accident and it should be noted that nobody has been determined to be responsible as of this time and no criminal charges have been filed.
Following this fatal Boston area car crash, first responders were called to the scene and did what they could to stabilize decedent.  She was rushed to a local level one trauma center, but her injuries proved too severe and she was pronounced dead within hours of the accident. There were passengers in the other car involved in the fatal car wreck and they were said to suffered what are believed to be non-life threatening injuries. There has been no further information given on their respective conditions as of the time of this article.
If you are injured in an accident in Massachusetts, call Jeffrey Glassman Injury Lawyers for a free and confidential appointment — (617) 777-7777.
Additional Resources:
More Blog Entries:
Filing a Boston Truck Accident Lawsuit, Sept. 28, 2017, Boston Car Accident Lawyer Blog