According to a recent news article from the Boston Globe, the trial for a man accused of having caused a serious Boston car accident that resulted in two victims being paralyzed began at the Brighton Court House.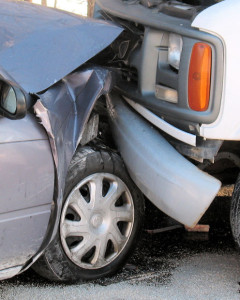 The serious Boston car accident occurred in Jamaica Plain in 2013. Prosecutors allege that defendant was driving at over 50 miles per hour on the Arborway when he lost control of his vehicle and swerved into the lane of oncoming traffic and crashed into a pickup truck. He was traveling 20 miles per hour over the posted speed limit of 30 miles per hour on Boston's Arborway when the car accident occurred.
The reason this is a criminal case, as the driver was arrested on charges of criminally negligent driving, is because prosecutors said that driver was driving so much faster than the posted limit and driving in a manner that showed a serious disregard for the safety of others. In his opening statement at the trial, the Suffolk County Assistant District Attorney highlighted the fact that defendant made a choice to drive in such a reckless manner and at such a high speed while going around a curve.
While this is typically called an accident, the prosecutor stressed that it was really defendant's fault, and these were intentional actions that caused these serious injuries. The prosecutor also said the accident occurred after defendant had passed another driver on the right side, which is not considered safe or legal driving, since one is always supposed to pass on the left.
Once his car made a right side pass, it is believed to have hit the median and was then redirected into the other lane. However, when it skipped off the median, it started to roll over and was in this position when it crossed the double yellow lines and collided with victim's car.   A husband and father of three was operating that car, and he was left unable to walk or communicate with others as a result of the serious Boston car accident.   There was one passenger who was a teenager in victim's car that suffered permanent paralysis as result of this horrific accident, and he will never be able walk for the rest of his life.
Prosecutors said defendant had agreed to plead guilty in this matter and save everyone the expense of going to trial, but he withdrew his guilty plea when the victim's wife gave a victim impact statement, and it became apparent that he would be required to spend at least one year in the South Bay House of Corrections, which is a prison for inmates who are sentenced to terms of less than 2.5 years. Any longer sentence would be served at Massachusetts Correctional Institute (MCI), which is the name for a state prison in the Commonwealth of Massachusetts.
In that victim's statement, she said this may end for defendant, but he will never understand how much this car accident cost her family and how they will never be able it to put it behind them. Defendant is a student at UMass. If he is convicted, he could serve up to two years of incarceration at South Bay. It should be noted that defendant is innocent until proven guilty in a court of law.
If you are injured in an accident in Massachusetts, call Jeffrey Glassman Injury Lawyers for a free and confidential appointment: (617) 777-7777.

Additional Resources:
Trial begins in Arborway wreck that left two paralyzed, January 13, 2016, Boston Globe, By Peter Schworm
More Blog Entries:
Floyd-Tunnell v. Shelter Mut. Ins. Co. Uninsured Motorist Coverage and Stacking, July 3, 2014, Boston Car Accident Lawyer Blog