According to a recent news report from the Boston Globe, two women are dead and another person was seriously injured in a Boston car accident. The accident occurred on the Jamaicaway around 3 a.m.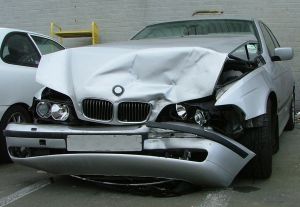 A BMW carrying the driver and two passengers crossed over the double yellow lines and hit a Toyota head-on traveling in the opposite direction. Both passengers in the BMW died at the scene. The driver of the BMW was injured and taken to a local hospital, but her injuries are not believed to be life-threatening.
The driver of the Toyota suffered non-life-threatening injuries, but the passenger suffered serious personal injury and was taken to a Boston hospital, where she is considered to be in critical condition. According to police, both women killed in the BMW were not wearing seat belts at the time of the fatal car crash. It's likely that played a role in the severity of their injuries.

As our Boston car accident lawyers can explain, accidents in which one car crosses the center line and hits a vehicle traveling in the proper lane are easier to prove in terms of causation. Almost all states have laws to the effect of, "drive in your own lane of travel and do not cross over into oncoming traffic." When there is a violation of this traffic law, it can be used to establish what is known as negligence per se.
Negligence per se, means that if some conduct is in violation of a state or local law or ordinance, it is negligent on the face, and this can be presented to a jury. It does not, however, mean that this presumption of negligence cannot be challenged by opposing parties. There may have been a legitimate reason that defendant's car crossed over the center line. One example would be an unsafe road condition that was not foreseeable.
One of the most important things an injured victim can do to increase the chances of a full and appropriate financial recovery is to speak with a car accident lawyer as soon as possible after the crash. This will allow your attorney's accident investigator to go out to the scene of the crash and take pictures and measurements while the conditions are still as they were at the time of the accident. This includes any defects in the road surface, weather, lighting conditions and other factors that will inevitably change over time.
If an accident occurred at 7 p.m. in October, it would be much darker than at 7 p.m. in July. When showing pictures to a jury, it is much better if your attorney can used photographs taken one or two weeks after the accident instead of months later.
Documenting evidence of the condition of the road itself and the amount of traffic may also be important to plaintiff's financial recovery. For example, many complain that Boston's Jamaicaway was not designed for the amount of traffic it now handles, and therefore has become unsafe. It is possible that a case may be filed against the municipality that maintains a roadway in certain situations.
To weigh all practical theories, contact an attorney as soon as possible after a crash.
If you are injured in an accident in Massachusetts, call Jeffrey Glassman Injury Lawyers for a free and confidential appointment: (617) 777-7777.
Additional Resources:

Women from Everett, Revere killed in Jamaicaway crash., October 19, 2014, Boston Globe
More Blog Entries:
Why Do Boston Drivers Hit and Run?, July 3, 2014, Boston Car Accident Lawyers Blog