According to a recent news article from Boston.com, top St. Louis Cardinals prospect Oscar Taveras was killed in a car crash. Taveras was driving in his native Dominican Republic with his girlfriend in his 2014 Chevrolet Camaro at the time of the fatal crash.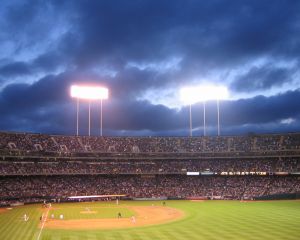 He apparently lost control of his vehicle, careened off the road and crashed. He did not have any identification at the time of the crash, but was later identified by family members, according to the mayor of the town where the accident occurred.
The mayor also stated rain may have played a factor in this tragic accident, but that could not be immediately confirmed.

Taveras was signed to the Cardinals at 16-years-old in the international free agent draft. He had a great year with the Cardinals' minor league affiliate and was called up to the majors, where he had a critical pinch hit in the playoffs.
As our Boston car accident lawyers understand, accidents involving a single vehicle pose some legal challenges in terms of recovering damages. For example, just because only one vehicle crashed doesn't necessarily mean that driver was legally at-fault or precluded from collecting liability damages.
There are cases in which another driver negligently swerves or obstructs a lane of travel, causing victim to swerve out of the way of negligent driver. During an attempt to avoid hitting negligent driver, victim drives off the road or hits an object such as a utility pole.
In this situation, negligent driver should be responsible for any damages caused to victim. However, in these situations, negligent driver may not stay around to see if victim is okay, contact the police or leave his or her contact information. It will be up to your car accident lawyer's investigator to speak with witnesses, pull security camera footage, and review other information to see if the at-fault driver can be located.
One of the most important things victims of these types of accidents can do is to make sure they get the contact information of any witnesses to the accident. It will be much easier for your attorney to speak with these witnesses if they don't have to be tracked down first.
It is also important to consult with a car accident lawyer as quickly as possible. One of the reasons for this is that camera footage will be extremely important in cases such as this. These days, most cameras use hard drives or flash storage to record the video. There are very few systems that record to physical media. Even with hard drives being able to store much more data than in the past, most security cameras on the exterior of buildings and ATMs do not keep the recordings for long unless instructed to do so by police or an attorney. If you wait months before speaking with a car accident attorney, there is a good chance that the footage will no longer exist.
If you are injured in an accident in Massachusetts, call Jeffrey Glassman Injury Lawyers for a free and confidential appointment: (617) 777-7777.
Additional Resources:
Cardinals 22-year-old Outfielder Oscar Taveras Dies In Car Accident, October 26, 2014, Boston.com
More Blog Entries:
Estate of Edmund M. Carman v. Tinkes: On Motions for Summary Judgment , August 14, 2014, Boston Car Accident Lawyer Blog