Driverless cars have returned to Boston, following a brief stoppage following a fatal crash in Arizona.
After that incident, the City of Boston asked companies testing self-driving passenger car services to suspend all tests and pilot programs until a safety evaluation could be performed and various concerns addressed.  The action stemmed from an accident involving a woman who was killed by a purportedly self-driving ride-sharing app vehicle while she was walking her bike across the street.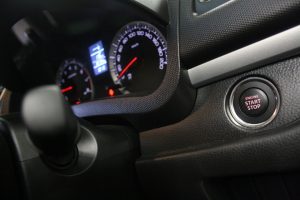 In that case, police have said she was allegedly not at a crosswalk, and was walking alongside her bike in while crossing the middle of a roadway when she was struck by a self-driving vehicle. This particular vehicle was supposedly programmed to stop for pedestrians in the crosswalk, but it was unable to avoid hitting a person who was crossing in the middle of the street.
Now, officials have cleared the vehicles to continue operation on city streets.
Determining Fault in Boston Car Accident Cases
As our Boston car accident attorneys can explain, if a person decides to cross in the middle of the street, it is not a clear-cut case of whether pedestrian or vehicle operator was at fault in causing the accident.  On the one hand, a motorist is required to travel at a safe speed, not only within the posted limit, but also one which is appropriate for current lighting and weather conditions. This means in times of heavy fog, rain, or in very dark areas, a driver would likely be required to travel at a speed below the posted limit. On the other hand, on a clear day with little traffic, a driver would probably be able to safely travel at or around the posted speed limit.
With respect to the responsibilities of pedestrians, they are required to cross at a designated crosswalk on roads where one is present, and can actually be stopped by police for crossing in the middle of the street. This means the situation will determine who is at-fault in accidents such as these and it is often a mix of responsibility shared by both pedestrian and driver.
Everything changes when we are dealing with an autonomous vehicle. These vehicles are not being operated by any human driver, so it is entirely up to the programming and equipment to do what is necessary to prevent traffic accident. Failure to properly anticipate foreseeable situations resulting in accidents, could be considered negligent. This point cannot be overstated as when an autonomous vehicle causes an accident, we are not holding any driver as being negligent, but rather making an attempt to claim the vehicle was manufactured in a defective manner, and plaintiff was a foreseeable victim.  We would also typically add a general claim on negligence as a catch-all in addition to any state or federal statutory violations claimed in the Boston car accident lawsuit.
Aftermath in Boston of Recent Fatal Driver-less Vehicle Crash
As discussed above, following the fatal crash in Phoenix involving a driver-less ride sharing vehicle, city officials in Boston asked several companies to halt the pilot programs they were operating to test self-driving cars, and their use as hired passenger vehicles.  According to a recent news article from The Boston Globe, self-driving cars were prohibited in the city for a period of one week following the death of out of state victim.
One of the many concerns of city legislators was they needed more time to familiarize themselves with safety systems and protocols of companies and cars being used in our city, and see if accidents such as this recent one can be avoided in the future, or at the very, the risks could be substantially lessened.  While Boston area companies did agree to these old and new regulations, here in Boston, these tests cannot be conducted without a human driver who is behind the wheel at all times in the event the car looses control, or the human driver decides it is necessary to regain control of the vehicle. This would obviously not be the case once the pilot program is over because having to pay a human driver would defeat the company's main purpose in using an autonomous vehicle, which is very expensive to develop.
If you are involved in a car crash in Boston involving a driver-less vehicle of any kind, whether it is part of a ride sharing program, or a vehicle you personally own, the best thing you can do is to speak with an experienced Boston car accident lawyer who is also very familiar with suing companies who manufacture defective products.  A defective products action, also know as a Boston products liability lawsuit has many complexities not seen in typical personal injury lawsuits such as car accidents, but with the right facts, there are laws which may allow plaintiffs to recovery additional damages pursuant to state statutes.
Possible Litigation Strategies in Boston Car Accidents involving Self-Driving Cars
While this has not yet been tested in our courts, there is a possibility our Consumer Protection Act, which is codified in Chapter 93A of the Massachusetts General Laws (M.G.L) would apply to this situation. The reason there is a chance, and a decent one at that, is because our state has one of the most progressive consumer protection statutes in the nation. It has previously been extended to many situations which are not typically in the purview of other consumer protection statutes.
For example, in the Commonwealth, the Consumer Protection Act applies to certain violations in a landlord tenant situation which even strengthens other related laws such as the implied warranty of habitability. This also goes to demonstrate how having a detailed and thorough understanding of a complex area of law can allow for the possibility of two or more separate laws being used in conjunction to maximize a potential plaintiff's recovery so long as they are not mutually exclusive.
This is only one example, and every case is different so this is something which should be discussed during an actual free consultation with an experienced Boston car accident lawyer as the facts may or may allow this particular approach to be employed.
If you or someone you love has been injured a Boston drunk driving accident, call for a free and confidential appointment at (617) 777-7777.
Additional Resources:
Driverless cars return to Boston streets after fatal Uber crash in Arizona, March 28, 2018, By Adam Vaccaro, Boston Globe
More Blog Entries:
Massachusetts Drunk Driving Accident Victims Must Fight Hard for Compensation, Feb. 25, 2018, Boston Drunk Driving Accident Attorney Blog